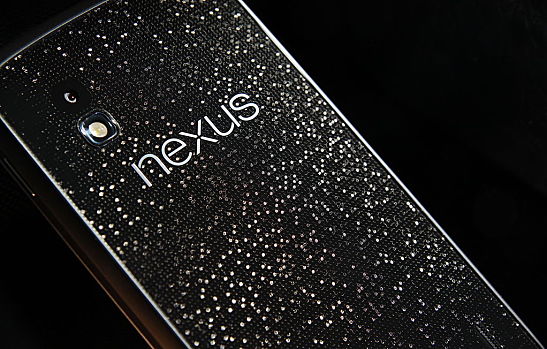 Several Android devices will receive a firmware update in the near future, according to Android news site Android Geeks. HTC developer LlabTooFeR has confirmed to various news sources that software improvements and bug fixes are coming for the Nexus 4, Nexus 5, Nexus 7 and Nexus 10 within the Android 4.4.3 update, the final release for the KitKat version of the operating system.
An Update at Last?
Android Geeks points out that it initially expected the 4.4.3 update to only affect the Nexus 5, which has experienced software-related problems with its camera. In mid-April, Sprint reportedly announced a 4.4.3 update for its Nexus 5, but it eventually halted the release after it ran into software development problems. Not long after Sprint's initial announcement, Android Geeks also reported that the update was seen on the Sony Xperia Z Ultra Google Play Edition. The updates gave credence to the notion that the Android 4.4.3 update would soon end up on other devices.
After considering the information in its main source, a recent LlabTooFeR blog post, Android Geeks believes that the Nexus editions listed above will soon receive the update. LlabTooFeR released an update schedule that confirms upcoming improvements for the HTC One M8 and HTC One M7 devices as well.
For anyone wondering about other HTC devices, the developer commented, "I don't have news regarding other 'One' devices yet, but they might get it as well. But I can't confirm/deny that yet." Regarding the Android 4.4.3 update, several devices listed in the leaked schedule are currently marked as "N/A."
Other devices, though, are listed as "NOT PLANNED" or "Canceled due to lack of drivers." These older devices released in 2012 and early 2013, including the HTC One X/X+, One XL, One S, One SV, and One V, have reached their respective ages where no further updates are expected.
No Tricks, Just the Fix
For all the excitement or disappointment contained in the news above, the news may be merely a guideline for future HTC device updates. LlabTooFeR mentions that the schedules he lists are subject to change, so it is possible that any of the canceled devices could emerge with more updates in the end; at this point, it is impossible to tell.
International Business Times feeds the fire somewhat with a report on the types of improvements 4.4.3 may bring. It will not bring about any new features to any handset, but it could improve Bluetooth and Wi-Fi connectivity problems, fix random reboot errors, and tackle problems with USB debugging and virtual private networks. Even if the update does not provide a host of shiny new things for users to play with, it appears that it will provide casual and power users with a smoother overall experiences.
What issues do you hope the Android 4.4.3 update will fix on your phone?
Image courtesy of Wikimedia Commons
[cf]skyword_tracking_tag[/cf]
Comments
comments