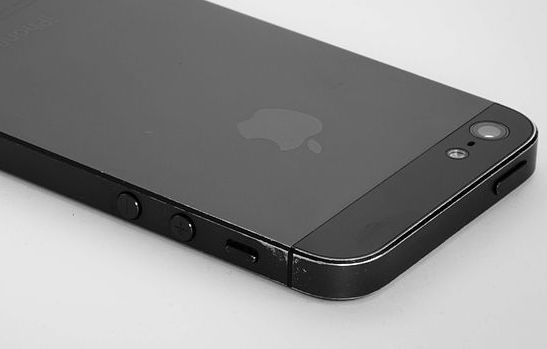 A small percentage of consumers may have experienced issues with faulty iPhone 5 sleep/wake buttons over the past two years. Although Apple has denied the existence of this issue since users began reporting it in 2012, it looks like the tech giant is finally ready to acknowledge the problem and has launched a replacement program for affected users, according to TechCrunch.
In a statement on its website, the phone maker confirms that, "Apple will replace the sleep/wake button mechanism, free of charge, on iPhone 5 models that exhibit this issue and have a qualifying serial number." Users simply need to enter their serial number on the Apple website to get the process started and can expect a turnaround time of about four to six days before their replacement phone is shipped out.
Can't live without an iPhone for a week or so? Users who go to an Apple store to send their phones out for service will be able to get a "loaner" phone to use for the duration of the repair, according to Design & Trend.
However, if a user's iPhone is broken in another way—if it has a cracked screen, for example—it might be wise to think twice about sending it in for repairs since Apple says that it will only repair faulty iPhone 5 sleep/wake buttons. If any other part of the phone is broken, it will either be rejected outright for service, or the user will incur a repair fee.
Apple has also confirmed that users who have previously paid to repair faulty iPhone 5 sleep/wake buttons can contact them about getting a refund. It is unclear, however, whether Apple will refund users the entire amount of the repair or just a percentage.
Preparing an Affected iPhone 5 for Repair
As long as affected iPhones are in good working order—aside from the sleep/wake button—sending the phone to Apple for repairs is something that all users affected by this issue should do. However, before turning the iPhone over to the Apple Store or sticking it in a prepaid envelope, there are several things users should do.
First, users should back up all their data (contacts, photos, etc.) to iCloud and their personal computer. The phone may be reset during the repair process, and the only way to ensure users' iPhone data is safe is to back it up. Second, make sure the iPhone is updated to iOS 7. If it hasn't been updated yet, the phone will take longer to repair since Apple will have to upgrade it at the repair facility. For quicker service, users should make sure their phone is running iOS 7 before shipping them out.
Have you experienced any issues with the sleep/wake buttons on your iPhone 5?
Image courtesy of Wikimedia Commons
[cf]skyword_tracking_tag[/cf]
Comments
comments