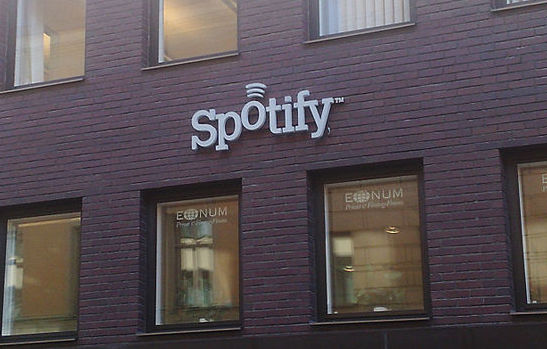 With Spotify's new and improved theme having already rolled out for Web, desktop, and iOS devices, Android users will finally be able to upgrade their app to the new Spotify theme. TechCrunch reports that the update has rolled out to several Android devices already and should be available across the entire platform in a few weeks.
Users who have not been able to check out the Spotify redesign yet can expect darker colors, rounded artist icons, and larger cover art in the "Discover" feature page. When the redesign began rolling out to other platforms, Spotify said the idea behind the brand's new look was to give the app its own "clear identity" that sets it apart from other streaming services, so people could easily identify that a user was running Spotify from a simple glance.
Changes Under the Hood
Although the aesthetic difference is the first change users are likely to notice, Android users are also going to see a few new features and performance improvements when they boot up the updated Spotify app. The most drastic changes are coming to the "Your Music" section, which replaces the limited "Collections" mode. Instead of having to make playlists for songs and albums, users can now store and view individual songs, albums, and artists, which makes listening to music from specific artists easier and encourages users to add whole albums from the "Discover" section instead of just one or two songs.
The browsing function has also been tweaked to allow curated playlists to display alongside search results. These premade playlists are categorized by mood and genre. The app also suggests curated playlists based on recently played content. The "Starred" function has also been removed from the app, but users who previously used this function to bookmark tracks can still add songs to a playlist named "Starred," where all their old tracks that were marked using the "Star" system now reside.
Now that the new update is live for the Android platform, Spotify has all but completed the rollout of its new image and functionality across all major platforms. The only users left waiting are Windows Phone owners, but Softonic reports that these fans won't have to wait too much longer: An update for this platform is expected to be coming before the end of spring.
What do you think of the Spotify redesign? Do the changes make the app easier to use, or do you miss some of the old functionality?
Image courtesy of Wikimedia Commons
[cf]skyword_tracking_tag[/cf]
Comments
comments