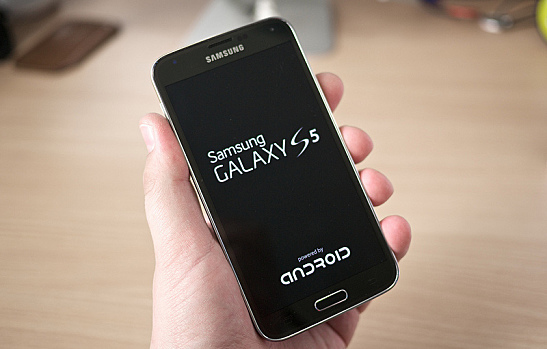 Apple and Samsung are the two dominant companies in the smartphone industry, but according to analysts, both tech giants lost smartphone market share in Q1 of 2014. According to TechCrunch, citing data from Strategy Analytics, "Samsung shipped 89 million smartphones globally in Q1, taking 31 percent market share in contrast to the 32 percent it took last year." Apple's market share went down from 17 percent to 15 percent over the same time period.
What This Means for Samsung
For Samsung, this marks the first quarter in almost five years that smartphone market share declined, which analysts attribute to the company facing increasing competition both in the low-end and high-end phone markets. As always, the company is butting heads with Apple for rights to the title of "best high-end smartphone creator," but more damage is being done by emerging companies such as Lenovo and Huawei, both Chinese tech companies that are specializing in the low-end market.
Senior Analyst for Strategy Analytics Linda Sui reported that "there is more competition than ever coming from the second-tier smartphone brands," with Huawei remaining at a consistent 5 percent market share in Q1 2014 while Lenovo increased its presence from 4 percent to 5 percent. Although its market share declined, BGR reports that Samsung still managed to outsell all of its top competitors combined. To put this into context, Samsung shipped 89 million units this quarter, up from 69.4 million during the same time last year, while Apple only shipped 43.7 million units, up from 37.4 million.
What This Means for Apple
Apple's main weakness is that it doesn't provide a low-end smartphone, which is significantly hurting its presence in emerging markets, most notably in Latin America. These emerging markets are fueling demand for cheaper phones and Apple has yet to deliver, meaning that more phones are being sold every year from other manufacturers. Globally, smartphone shipments skyrocketed by 33 percent since last year, reaching 285 million units annually by the end of this last quarter. Considering that Apple only shipped an extra six million units this quarter, the company only accounts for about 7 to 8 percent of the total increased smartphone market share, significantly lower than the 15 percent it otherwise holds.
More competition could be on the way from Huawei and Lenovo, with expansion into Europe and Russia, respectively. Apple is expected to launch the iPhone 6 in Q3, while the S5 hit the shelves just in time to be counted into this quarter's numbers, so although it seems Apple was hit harder than Samsung, the numbers could tell a completely different story come September.
Why do you think these two companies have lost some footing this quarter?
Image courtest of Flickr
[cf]skyword_tracking_tag[/cf]
Comments
comments