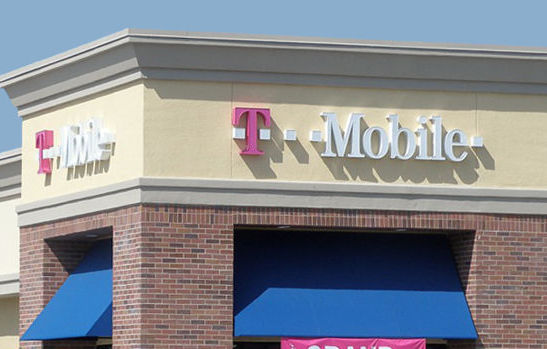 T-Mobile recently announced that it added a total of 2.4 million new customers in the first quarter of 2014—more than doubling initial estimates of 932,000. Of these new customers, 1.3 million are "postpaid" (billed monthly), which is greater than the number of new monthly subscribers added during the same period by rivals Verizon, AT&T, and Sprint combined.
This milestone is a first for T-Mobile, and T-Mobile President and Chief Executive Officer John Legere was quick to release a statement crediting the tremendous growth of T-Mobile subscribers to its "uncarrier" initiative, according to Reuters. "A year ago, I promised that we would bring change to what I called this arrogant U.S. wireless industry," Legere said in a statement obtained by Re/code. "We are delivering on that promise."
In addition to a generous trade-in program and no-contract plans announced last year, T-Mobile has also added early termination fee payoffs to its list of incentives to lure new subscribers.
Can T-Mobile Maintain Growth and Be Profitable?
One of the downsides to T-Mobile's aggressive new growth-driven policies is that they do come with a significant cost. Despite the carrier's subscriber gains, T-Mobile reported a loss of $151 million during the first quarter of 2013, which is staggering compared with the net income of $107 million it made during the same period a year ago when the carrier was still rapidly losing subscribers. While the phone carrier saw double-digit revenue growth—increasing by 47 percent to $6.88 billion from the $4.68 billion earned in the first quarter of 2013—costs have also skyrocketed.
Though T-Mobile's beefed-up subscriber base is certainly a good thing, it remains to be seen whether all these new customers will help the carrier's bottom line while the "uncarrier" promotions are still causing T-Mobile to lose money.
Is a Merger with Sprint on the Horizon?
It's no secret that Sprint, the third-largest carrier after Verizon and AT&T, has been meeting with banks recently to try to establish funding plans for a potential bid for T-Mobile. A 2011 merger plan between T-Mobile and AT&T was scrapped following pressure from federal regulators, who felt the proposal would violate antitrust laws. If Sprint can ease some regulatory concerns, however, there may be a merge in the near future for Sprint and T-Mobile subscribers, which could affect the promotions and deals currently attracting these new customers.
Are you thinking about—or have you already—switched to T-Mobile from another carrier? How influential are (or were) their "uncarrier" initiatives in your decision-making process?
Image courtesy of Wikimedia Commons
[cf]skyword_tracking_tag[/cf]
Comments
comments