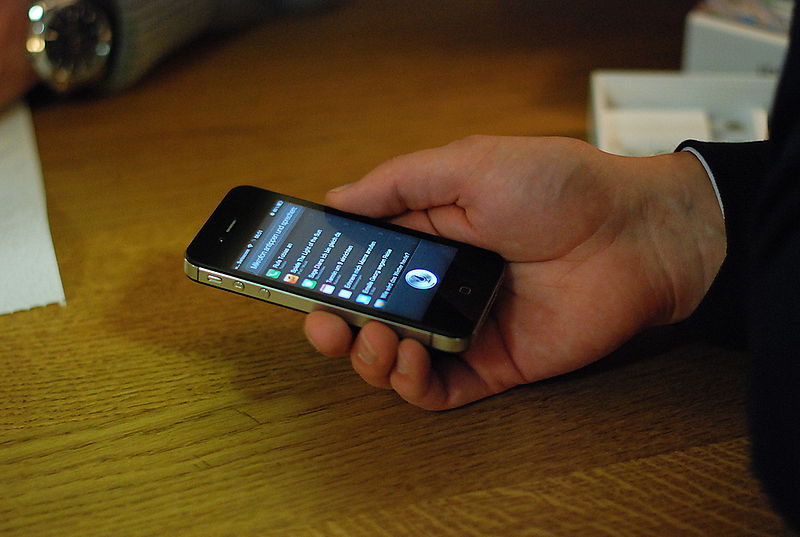 Apple has not yet released much official information about the forthcoming iOS 8, but some outlets are reporting a number of appealing new features may be on the way. MacRumors predicts that the newest iOS update is slated for a fall 2014 release, and it has been all but confirmed that the new version of Apple's mobile operating system will include a "Healthbook" app. ReadWrite speculates that the newest version of iOS will have a separate iTunes Radio app. In addition, there are several iOS 8 features that would improve the functionality of features already available in iOS 7.
Customizable Default Apps
Though it is convenient to tap on an address and get instant directions from Apple Maps, some users may prefer to launch Google Maps by default instead. Being able to choose alternate apps for Internet browsing, managing a calendar, or even text messaging would be a welcome addition for users who prefer using Chrome, WhatsApp, and other alternative services.
Customizable Control Center
The pull-up control center was a welcome addition in iOS 7, especially for users who need easy access to the flashlight in the middle of the night. However, if flashlights and calculators aren't among a user's most-used apps, this menu is likely to be used infrequently. The ability to customize options in this space would be a huge improvement. The ability to populate the control center with custom apps—think weather, productivity, or even calendar apps—would make this feature much more useful to a wider range of people.
Better Voice Control
Though most users are acquainted with Siri, it can still be difficult to compose a text message or e-mail with the voice assistant. An accuracy update that removes bugs and includes better support for the variety of accents in the U.S. would be a great addition to the new operating system.
Closing Open Apps
Though users can manually close apps in iOS 7, some are not familiar with the option or forget to utilize it. Users who don't frequently close apps may suffer diminished battery life and occasional performance issues. A simple way to close all open apps—maybe from the Control Center—would help alleviate these issues.
Do Not Disturb Options
The Do Not Disturb feature is great for those who want to unplug in the evening. However, this function sorely needs better exception options that will allow high-priority contacts to connect with users in a specified manner—for instance, allowing e-mails or texts but not phone calls from certain work contacts when Do Not Disturb is active would be especially nice.
When Apple's new operating system drops, there will be plenty of new iOS 8 features to discuss. However, making some tweaks to existing features would certainly please users who have complaints about some current features in iOS 7.
What features are you hoping for in iOS 8?
Image courtesy of Wikimedia Commons
[cf]skyword_tracking_tag[/cf]
Comments
comments