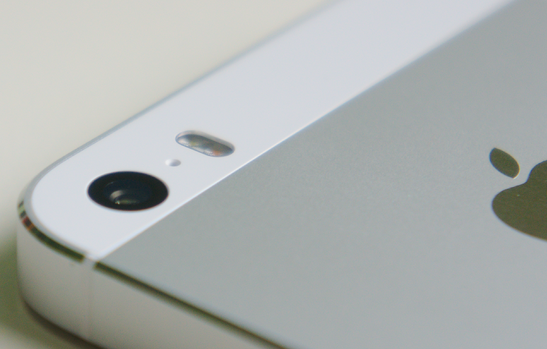 Love shooting video with your iPhone? There are hundreds of apps on the App Store and Google Play designed to help you capture life's most memorable moments with style and ease. In 2013, we recommended Splice's user-friendly editing tools, Magisto's social media capabilities, SloPro's slow motion features, and advanced editor VidTrim Pro. While these apps have certainly stood the test of time, there are some new kids on the block worth checking out. These apps, which were either created or massively updated in 2014, represent the best video editing apps of 2014 so far.
Best Short-Form App: Cinamatic
While there's certainly nothing wrong with using native apps for short video services like Vine and Instagram Video, Cinamatic gives users advanced control over their short-form videos. From simple clip-combining tools and filters, to advanced options like contrast and saturation level, Cinamatic has plenty of tools for advanced or professional users to explore. Once your video is perfect, Cinamatic features one-touch sharing to Facebook, Instagram Video, and Vine. Cinamatic is currently available free for iOS.
Best Amateur Video App: Horizon
If you are a novice video creator and just want an app that will make your creations look better, Horizon has your back. This app's defining feature may be its ability to always shoot video horizontally, even when your phone is upright, but it also includes a simple tilt-to-zoom mechanism, a 2K "crisp mode" shooting option, and real-time filters. While this app doesn't have the advanced options that seasoned video pros will want, it is a great app for the amateur video buff who wants to make professional-looking videos without a lot of fuss. Cult of Mac reviewed this app earlier this year and praised Horizon's ease of use and quick filter options. Horizon is currently available for iOS for $1.99, and an Android version will be released later in 2014.
Best Advanced Video App: Videon
Videon is a deep app that allows users to shoot and edit videos with advanced tools, including a precision shooting mode, a professional editing suite with splice and dub options, and robust color correction options. Though amateur videographers may get a little lost in Videon's plethora of options, this app is perfect for advanced videographers and is available for $4.99 on the App Store.
There is plenty of variety among the best video editing apps of 2014, and no matter what kind of video you shoot, one of these apps will certainly provide you with the tools you need to make your creations shine even brighter.
Do you have a current favorite video app? What makes it work for you?
Image courtesy of Wikimedia Commons
[cf]skyword_tracking_tag[/cf]
Comments
comments