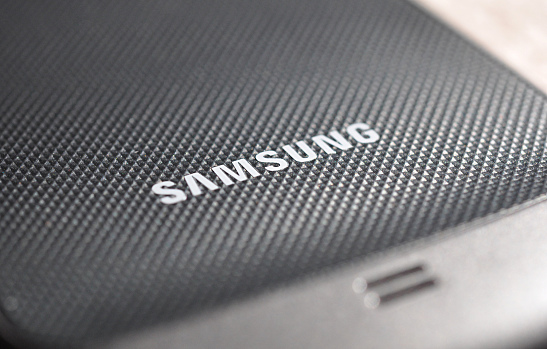 Samsung's upcoming flagship phone, the Samsung Galaxy Alpha, was reportedly slated for an official launch in the next few weeks. Reports from Korean sources working closely with Samsung have revealed that the phone will actually launch later this week—possibly as early as August 13—according to CNET.
While previous rumors had pointed to a release date close to that of the iPhone 6, it seems that Samsung is looking to jump the gun on their age-old rival in order to gain a little market presence before the launch of the next iPhone iteration in early September.
iPhone 6 Killer
Samsung's phones were all previously designed with plastic bodies, which gives even high-end mobile devices like the Samsung Galaxy S5 and the Galaxy Note 4 a cheap feel, even though they are some of the strongest mobile devices on the market. This, of course, contrasts with recent iPhone iterations, which have been made of metal for the past few generations.
In response, the Samsung Galaxy Alpha is going to be the first Samsung flagship released with a metal body, resulting in its nickname: the "iPhone 6 killer." The Galaxy Alpha is one of several releases over the next few months that will let Samsung once again overtake Apple and "push Samsung back up to the top," according to ValueWalk.
The Early Release
Though the Samsung Galaxy Alpha is being called the iPhone 6 killer, the one thing the iPhone 6 has that the Alpha doesn't is a reputation. If the two were released on the same day, the odds are strong that the iPhone 6 would overwhelmingly outsell the Alpha. By releasing the phone almost a month before the iPhone 6, it gives Samsung time to build up momentum, which might give it an edge once major news outlets review it and word-of-mouth works its magic.
While there has never been a phone more popular than a new iPhone—the iPhone 5S sold 150.2 million units in 2013, while the Galaxy S4 only sold 40 million—Samsung is looking to overtake Apple by offering a wide range of models instead of just a single flagship. That's why, although the Samsung Galaxy Alpha will be a flagship phone with a metal body, its specs will be slightly weaker than the Galaxy S5 and the Galaxy Note 4, making it a mid-range phone with a sleek physical appeal. Samsung is likely looking to beat Apple by scheduling the release dates of both the mid-range Alpha and the upcoming powerhouse Note 4 prior to the iPhone 6 launch date.
What do you think the Samsung Galaxy Alpha's chances are of living up to the "iPhone 6 killer" nickname?
Image courtesy of Flickr
[cf]skyword_tracking_tag[/cf]
Comments
comments