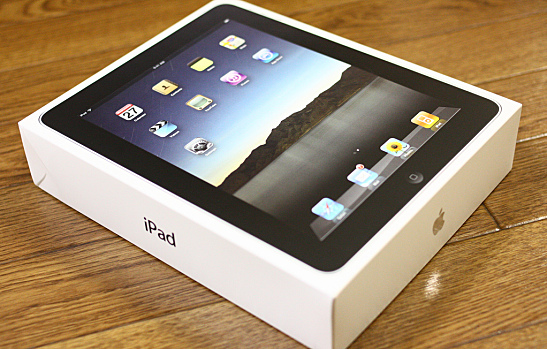 Though Apple just hosted a huge event revealing its iPhone 6 and iPhone 6 Plus smartphones, the company reportedly has yet another major launch event in the works for the next month. Rumors are swirling that Apple is preparing to announce an event in mid-October to feature a new iPad model and the Yosemite OS X operating system, which was previously in beta.
Could October 21 Be the Day?
Bloomberg first reported rumblings of a mid-October Apple event and The Daily Dot pegs October 21 as the specific date. This would certainly make sense in historical context, as last year's fifth generation of iPads were announced during an event on October 22. Could Apple announce its sixth generation of its flagship iPad and the third generation of its iPad mini 364 days later? It seems like a safe bet, but since there has not been an official confirmation, it's best to take this date with a grain of salt for now.
What to Expect from the New iPads
Though much of the rumor mill has been focused on the new iPhone 6 and 6 Plus in recent months, there has also been talk about a new iPad model that could be thinner and lighter than the current iPad Air, according to TechCrunch. The iPad mini will likely keep its current form factor, but will probably get several performance upgrades, with a new chip and an improved display. Though these two rumors seem a little obvious, some are saying that Apple will try and shake things up with a third new iPad model as well. TechCrunch reports that a super-sized 12.9-inch iPad may also make its debut at the October event.
Introducing a New OS X
Though the focus of this rumored event will likely be the new generations of the iPad and iPad mini, Apple will probably also use the event to officially launch Yosemite. This new update for OS X will bring several features to Macs, including non-iMessage texting and a "Continuity" feature that allows users to seamlessly switch between their iPhones and Macs while using e-mail and web-browsing apps. Yosemite also represents a complete visual overhaul for OS X, which will bring the desktop operating system design more in line with its mobile iOS cousin.
If the rumors about more than one new iPad model debuting at this event prove true, it would certainly make 2014 a banner year for Apple. With two brand new phones and potentially three new iPads coming to market, Apple could be looking at a record-breaking holiday season.
Are you excited about this rumored new event? Or are you suffering from Apple overload?
Image courtesy of Flickr
[cf]skyword_tracking_tag[/cf]
Comments
comments