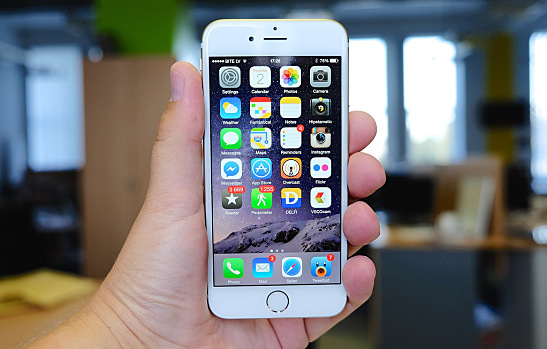 Apple Pay, one of the newest and most talked about features of the iOS 8.1 update, went live MondayCNET reports. Many have been waiting for its release since the iPhone 6 was officially revealed. It is a somewhat complicated feature that takes some prep work to set up, but it will likely be worth it: Apple Pay will be able to help users neatly sort, use, and keep track of all their credit and debit cards with a device they already carry everywhere
Setting It Up
Apple Passbook has been around for a few years, and it has served as a way to organize and access any kind of electronic ticket users might have, from concert tickets to boarding passes. Now, it's also where users will take the first steps to set up Apple Pay.
Open up Passbook and select the "Credit and Debit Cards" option. This will direct users to Apple Pay, where a prompt will ask the user to add credit cards to the active credit cards list. This can be done manually by entering card information using the keyboard, or automatically by using the camera to "capture a card number, expiration date, and user's name, requiring the security code on the card to verify the number with the bank," according to MacRumors.
Verification processes can vary depending on the card: Some cards will be verified immediately and be ready for use within seconds, while others may require that the user call their bank or complete a similar task to complete the verification process.
Using It
One nice new function of this feature can be found in "Settings" nested under "Passbook and Apple Pay." Here, users will find detailed information about all their cards, including billing addresses, linked e-mails, and even transaction histories. Some of these transaction histories will exclusively list Apply Pay transactions, but a few cards will list full transaction histories. Selecting a card will also open up contact information for the bank, and even include a link to the app for the specific credit card.
According to Forbes, the feature "is really two ways to pay rolled into one." It can be used to pay at contactless payment terminals, which have been in most major stores for a few years, and it can be used inside of apps. At stores, simply putting the iPhone 6 near a payment terminal and putting a finger on the Touch ID sensor will push the transaction through. In apps, all it takes is a touch of the Touch ID sensor to make any purchases with an active credit card.
Though iOS 8.1 is available for devices than just the iPhone 6 and 6 Plus, only phones or tablets with Apple's Touch ID sensor will be able to use this payment feature. While there are plenty of stores that accept Apple's new way to pay—such as Subway, Macy's, and RadioShack—it's important to remember that stores accept traditional credit card swiping more often than payments through a wireless terminal. It would be best to bring some cash and physical cards along with the iPhone 6 just in case, especially if shopping at mom and pop shops. The Apple site offers a full list of retailers that accept Apple Pay.
Will you be using Apple Pay? Or do you prefer old-fashioned cash?
Image courtesy of Flickr
[cf]skyword_tracking_tag[/cf]
Comments
comments