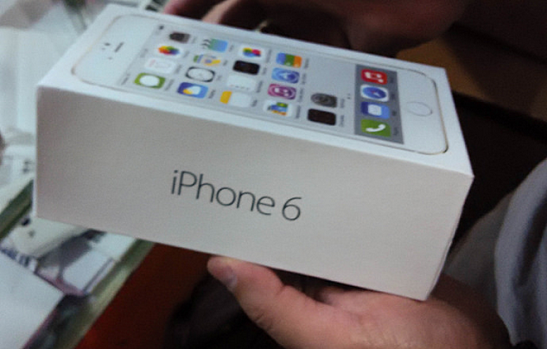 There's nothing like the feeling of unboxing a brand new smartphone; however, according to new reports, consumers are doing this much less often.
According to Business Insider, the consumer smartphone upgrade cycle slowed in 2013, when the average time between device upgrades increased to 22 months, the longest average since upgrade tracking began. Though it looks like consumer behavior is shifting, now is a great time to upgrade. Here are three reasons why users may want to consider upgrading their phones in the near future.
Technology Is Evolving at a Rapid Pace
Though it's easy to dismiss new smartphones as just prettier versions of older devices, nothing could be further from the truth. For instance, a user might feel like their iPhone 4s is still working just fine, running their favorite apps and allowing them to talk, text, and read emails—but the truth is that these users are missing out on new features. Things like Apple Pay and Touch ID will not work on older devices, as they do not have the fingerprint scanner that became standard with the iPhone 5s.
Even worse, some apps may stop functioning as devices like the iPhone 4s fall out of compatibility with current operating systems, as evidenced by Ars Technica's attempt to use iOS 8 on an iPhone 4s. Android users face these same issues as newer versions of the Android operating system are released and newer versions of apps become incompatible with older phones. Though an old phone may be able to do the basic functions users want today, the progress of technology is so rapid that users may be missing out on useful features they didn't even know they wanted.
Trading in Current Smartphones for Top Dollar Can Save Money
One of the biggest arguments that users have against upgrading their phones is the cost. One way to alleviate the expense of upgrading is for a user to trade up their current model through their provider for a subsidized price in exchange for a contract extension. If it's not time for an upgrade, another option is to trade in the device for cash with a third party. Getting started is fairly simple, and old phones can retain a surprising amount of value, even after two years.
Carriers Are More Competitive Than Ever
Phone carriers have been using upgrades to lure consumers in for years. However, in recent months, the competition between major carriers has gotten intense. According to See Debt Run, some carriers even offer to pay customers' early termination fees, allowing them to upgrade early without a penalty. These incentives tend to end before the holiday season begins, however, so interested consumers might want to look into them sooner rather than later.
Though every situation is different, if a user is on the fence about upgrading, there are some solid reasons to consider doing so in the near future—even if smartphone upgrade cycle trends suggest otherwise. Not only are there plenty of handsets to choose from, but users may be able to enjoy the latest features, save money with a trade-in credit, and even take advantage of the current hyper-competitive mobile market.
Are you planning on upgrading your phone soon?
Image courtesy of Flickr
[cf]skyword_tracking_tag[/cf]
Comments
comments