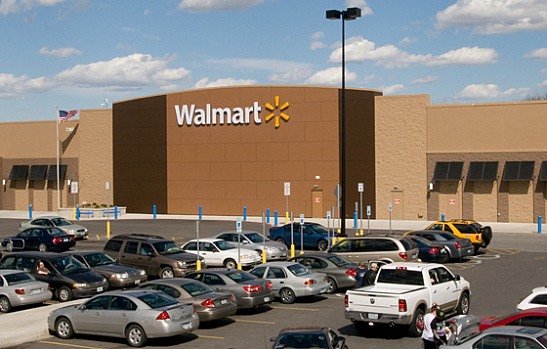 It looks like the launch of Apple Pay may have hit a bit of a snag. Only a week after its release, several retailers have dropped support for the new payment method, including drugstores CVS and Rite Aid, and potentially most damaging, discount retailer Walmart. Having Apple Pay rejected at these retailers is a huge blow to the mobile payment system, which passed the one-million card activation mark just 72 hours after launching, according to The Next Web.
Though there was no official explanation given for the rejection of Apple Pay, the removal of the feature seems to be connected to upcoming competition from the Merchant Customer Exchange, which is preparing to launch its own similar payment system called CurrentC and is a partner of all the retailers that have rejected Apple Pay thus far.
Apple CEO Tim Cook called the ongoing issue a "skirmish" and expressed confidence that Apple Pay will end up being the preferred method of payment at the end of the day. Cook also hinted to the Boston Globe that even though Apple Pay has encountered this bit of conflict, the payment method will see higher adoption rates in the long haul because "you're only relevant as a retailer and merchant if your customers love you."
Though these few retailers have withdrawn their support of Apple Pay, many others, like Whole Foods, Toys"R"Us, and Petco, support the new payment method, according to GottaBeMobile.
CurrentC certainly isn't as well known as Apple Pay, and this electronic payment method is being tested in limited locations around the United States, according to Wireless Week. CurrentC is expected to arrive at retailers in earnest by 2015, and will reportedly offer more than just a payment method, allowing users to use store loyalty cards and apply coupons with a single scan of a QR (quick response) code attached to a customer's account.
One big reason retailers are invested in the success of CurrentC (and are going as far as to reject Apple Pay to support it) is that the system will withdraw funds directly from a user's bank account, minimizing costly credit card fees for retailers.
Have you used Apple Pay yet? What do you think?
Image courtesy of Flickr
[cf]skyword_tracking_tag[/cf]
Comments
comments