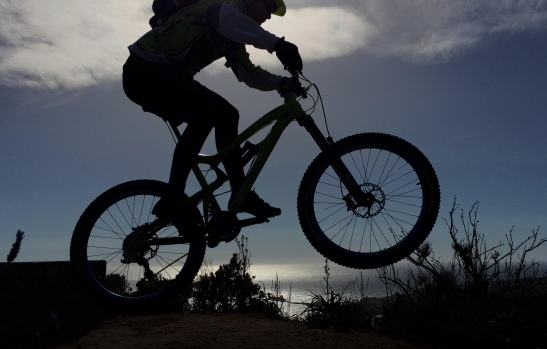 Wearble technology is becoming a huge industry, and many of these products have health and fitness functions. A recent Accenture study found that today's $2.65 billion wearable medical devices market could balloon to $8.75 billion in four years, and that the medical/health component of this field is projected to go from around $370 million to over $1.5 billion. For about a decade now, companies have been doing research on everything from wristwatch-style vital monitors to "smart socks" that can detect how you're moving. Here's a glimpse at the present and the future of wearables.
The iWatch: New Computing Accessories

Big moves by Apple clue the consumer audience into what might be in store as major device makers start to gravitate toward personal medical wearables. The iWatch isn't out yet, but Apple highlights features will include an accelerometer and a heart-rate monitor.
"Apple Watch unites the capabilities of an all-day fitness tracker and a highly advanced sports watch in one device you can wear all the time," Apple explains, adding fitness planning to an already impressive list of things that iWatch will do.
The OLED Wristband
The Samsung Gear Fit now offers a neat, curved device with features like a gyrometer (which can measure angular velocity and orientation in relation to the ground) and pedometer, to complement your daily fitness tracking conveniently. The gyrometer tracks various kinds of movements, starting with a power-up when the user moves his or her wrist; the pedometer tracks steps taken while running or walking.
Headbands?
An emerging product called Jolt measures impacts on athletes' heads. These wearable medical devices can help mitigate the effects of concussions by transmitting details about the severity of the impact to a coach or caregiver in real-time, so they may assess the player for a possible head injury. The connected app provides a checklist for recognizing symptoms, so concerns can be addressed as soon as possible.
Smart Socks
Another big innovation on the market is smart clothing. So far, Sensoria has released smart socks, a smart T-shirt, and a smart sports bra. All garments have sensory "e-textiles" embedded in them that can relay vitals and other information to connected apps. These fibers are safe for your skin, machine-washable, and are designed for comfort as well as function.
Which of these products are you dying to try on?
Image Courtesy of MorgueFile
[cf]skyword_tracking_tag[/cf]
Comments
comments