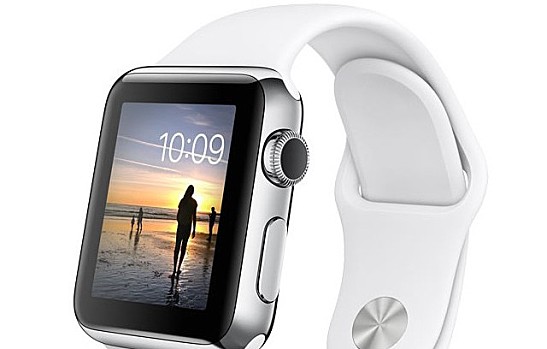 The Apple Watch was given a target release window of early 2015 when it was first introduced several weeks ago, but new reports suggest that the Apple Watch release date may not actually come until spring 2015. This new information was revealed in a transcript of a video message sent to retail employees from Apple's Senior Vice President of Retail and Online Stores Angela Ahrendts, obtained by 9to5Mac. "We're going into the holidays, we'll go into Chinese New Year, and then we've got a new watch launch coming in the spring," Ahrendt said.
Battery Issues?
Though it's unknown exactly what is causing the Apple Watch delay, sources have told 9to5Mac that battery issues are primarily to blame. Apple is still working out kinks with the device's battery—it is designed to last all day, but also takes a long time to charge. If these issues are indeed behind the delay, the Apple Watch could be delayed even further, especially because the spring 2015 launch window has not been officially made public yet.
A New Retail Strategy?
In addition to the leak about the release date window, 9to5Mac also reports that new details have surfaced regarding how Apple intends to market the Apple Watch. Unlike iPads and iPhones, which are typically attached to a tether in the brick-and-mortar Apple Stores and can be demoed with little to no help from employees, consumers interested in purchasing an Apple Watch will be able to try one on, check out the features, and even swap out different faces and bands with a salesperson's supervision.
Though Apple fans are likely disappointed that the Apple Watch release date has been pushed back, it looks like Apple is trying to make sure that its newest device is the best it can be before it launches. Are you excited for the eventual release of the Apple Watch? Or are you skeptical about this device's appeal?
Image courtesy of Flickr
[cf]skyword_tracking_tag[/cf]
Comments
comments