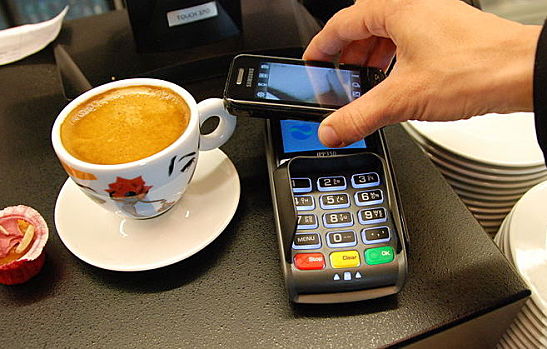 While Apple Pay is the big dog right now when it comes to paying for items without needing cash or a credit card, Apple wasn't the first company to develop this technology. What's more, some retailers are now moving away from the iPhone 6 addition in favor of other, more open near field communications (NFC) alternatives. So who really offers the best mobile payment apps?
Apple Pay
Partnered with some of the largest merchant chains and banks in the United States including Chase, Capital One, McDonald's, and Nike, Apple Pay offers consumers the convenience of NFC with the security of fingerprint authentication. This means all you need to do is hold your phone near a compatible sensor, place your finger on the Home button, and—presto—you're done. Benefits here include ease of use and improved security: no magnetic swipe is necessary and no PIN is entered, so there's precious little data for hackers to steal. But despite all the fanfare, Apple wasn't first on scene, and it may not be the best. Here are some other contenders for your virtual wallet.
Google Wallet
Google's alternative has been alive and well for several years on the Android platform. This makes for a much wider market, since any Android-based phone capable of NFC transactions will work. The benefit here is an open NFC architecture, meaning more choice and a quicker development process. It's also possible to use non-NFC smartphones with Google Wallet, but you'll need to manually enter a PIN. It's also worth noting that while your phone may be set up to authorize wireless payments, many merchants don't have the technology to accept them. Google's brand and the app's longevity, however, have enticed around 20 million users according to PYMNTS, so the market is looking up.
Softcard
If you're with AT&T, T-Mobile, or Verizon and running an Android phone, you can forgo Google for Softcard. Although the number of credit cards supported by this app is limited, its Secure Element SIM cards and use of unique tokens puts it at least on par with Apple for security, and in many cases ahead of the game.
CurrentC
Could this be one of the best mobile payment apps? Developed as a direct challenge to Apple Pay, CurrentC is the result of efforts from the Merchant Customer Exchange (MCX), a group of over 50 companies working to offer a free alternative to retailers. This cloud-based system is on track for an early 2015 release, according to PC Magazine. The plan here is to let users pay with their checking accounts, certain credit cards, and gift cards. The caveat? You have to give MCX access to your banking information and retailers must use this payment system exclusively. CVS and Rite-Aid, for example, have jumped on board this train, but it's unclear how many others will follow suit.
LoopPay
This virtual payment alternative works with the broadest possible array of smartphones, since it uses a keychain fob or special case to handle the NFC part of your transaction. The fob can be used even if your phone is dead, and many traditional credit card readers work with LoopPay since the device can mimic a credit card swipe using vibration. The big drawback? Losing your fob.
Zwipe MasterCard
If you'd prefer a more secure credit card to a smartphone app, the Zwipe MasterCard may be just the ticket, according to Venture Beat. This card includes a fingerprint sensor in addition to NFC technology, giving you the same experience as a smartphone payment without the need for an app. In 2015, the company plans to roll out cards that are compatible with existing payment terminals, which will apparently gather power wirelessly rather than requiring a battery. While you'd still need to bring along your credit card and find it to make a payment, the Zwipe MasterCard needs no PIN or swipe.
So which are the best mobile payment apps? Depends on your level of comfort with NFC and your smartphone preference. Like Android? Go with Google or Softcard. Love Apple? Then you've got your answer in Apple Pay. Prefer to keep payment details off your phone? Choose Zwipe or LoopPay.
What's your take? Do you like your cards virtual, or do you prefer real cash in hand?
Image courtesy of Wikimedia Commons
[cf]skyword_tracking_tag[/cf]
Comments
comments