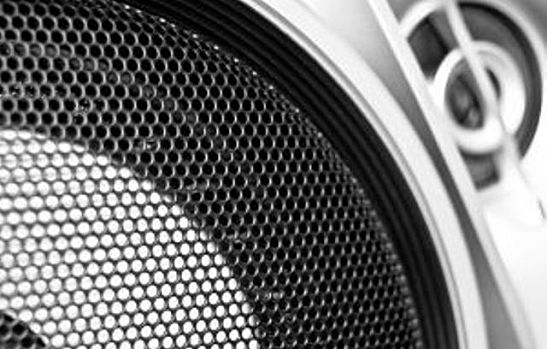 The days of boomboxes and cassette tapes are a distant memory. Most people stash their music collections on their smartphones, but earbuds are only one way to listen to tunes. Wireless gadgets for the home keep your space sleek and cord-free, and allow for quick, seamless operation. Whether listening to your own collection or tuning into one of the best music-streaming services, here are some of the gadgets that can turn your home into a modern boombox.
1. SONOS PLAY:1 ($199.99)
Best for: Overall sound, upgrades
The SONOS line of home speakers is the crème de la crème of wireless music, according to user reviews on Engadget. Delivering powerful sound with an itty-bitty footprint, the PLAY:1 is the smallest and least expensive of the three SONOS PLAY models. It's easy to start with the smaller speaker and upgrade if desired, especially since SONOS speakers can connect wirelessly to one another to fill your home with sound. SONOS connects to your Wi-Fi network and can then be controlled using your iOS or Android smartphone or tablet. You can play your own music library, or tune into one of the best music-streaming services available on the SONOS app, including Pandora, Songza, Spotify, and more.
2. Jabra Solemate ($149.99)
Best for: BBQs and block parties
Your home might be your castle, but your backyard is your kingdom. Throw amazing parties, BBQs, and get-togethers by investing in a speaker that seamlessly goes from inside play to outside soirees. The Jabra Solemate comes with a speaker bag to protect it from dirt, water, and BBQ sauce without sacrificing sound quality. Since it connects via Bluetooth, your phone can stay safe inside as you brighten up the party with your favorite songs.
3. iShower ($99.99)
Best for: Shower sing-alongs
What's a shower without singing? Steam and water can seriously damage other music gadgets, but not the iShower: The waterproof iShower uses Bluetooth to pair to up to five different devices, so no one in the family misses out. The iShower uses an easel-style support to stand on your bathroom counter, or it can be mounted right in your shower. Easy controls make switching between songs a snap, and an on-board clock tells bathers when their time is up.
4. MiPow PLAYBULB ($69)
Best for: Morning people
The MiPow PLAYBULB, an LED light bulb that screws into any standard fixture, can brighten up your morning routine. The MiPow can be controlled with an iOS or Android device. Program the light to dim and then brighten for a gentler wake-up call, or load your favorite songs so you can skip the annoying alarm. Featured as one of the "2014 Best in Show" products by iPhone Life Magazine, MiPow easily connects to your device via Bluetooth and simplifies your morning routine.
5. JAM Plus Portable Speaker ($49.99)
Best for: Kids and teens
If your children are always begging to use your wireless speakers, it might be time to buy a set designed for their age group. The JAM Plus is ideal for kids and teens: Super compact and portable, it can be tossed into backpacks and carried to and from friends's houses and events. Small but mighty, the tiny Bluetooth-compatible speaker comes in four colors and uses a rechargeable battery, so your child always has access to quality wireless sound.
Who needs wires when you can score amazing sound quality from these revolutionary, simple-to-use home music gadgets? The hardest part is trying to decide what to listen to next!
Do you have a wireless music gadget that you love?
Image courtesy of freeimages
[cf]skyword_tracking_tag[/cf]
Comments
comments