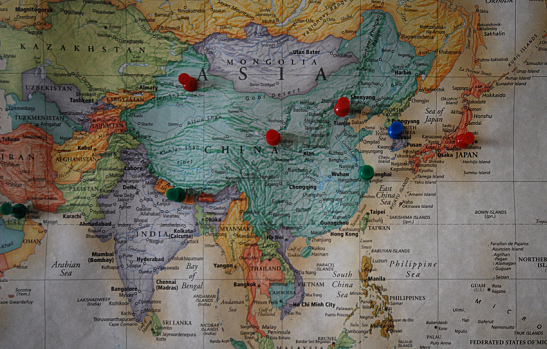 According to TimeOut, the best travel apps solve problems that users didn't even realize they had. These apps make life easier by cutting down on journey times, pointing people in the right direction (literally), or simply coming up with innovative and quirky ways of doing things differently.
Here are 10 of the best travel apps for anyone looking to hit the road:
1. TravelSafe Pro ($1.49, Android)

This app is a database of lifesaving emergency contacts for just about every country. It includes police, medical, fire, and embassy information, all of which is accessible with or without an Internet connection.
TravelSafe Pro includes a parental rating that allows everyone six years old and over to use it. Services can even be pinged from the home-screen widget, making dialing during an emergency quick and easy.
2. WeatherPro ($2.99, iOS and Android)
This intuitive app offers weather reports for over two million locations, including information on cloud formations, wind direction and speed, temperature, and humidity, among others.
WeatherPro provides global satellite imagery and displays beautiful, clear, animated radar based on the selected location. This app has high reviewer ratings on both the Apple Store and Google Play.
3. Waze (Free, iOS and Android)
Waze is a community-based traffic and navigation app that enables users to receive and send real-time traffic and road info anywhere in the world based on a map of their current location and constantly updating live maps. Users can receive police, accident, and hazard alerts, and the app also acts as a social GPS so they can see friends' locations or ETAs. It is even possible to find the cheapest gas station while en route.
4. PinPin ATM Finder (Free, Windows)

This is a Windows Phone–only app that works in more than 220 countries and uses GPS to locate the nearest ATM. The app's interface displays ATMs on a map, and users can search for the location, get the results of nearby ATMs, and then determine the distance to each one.
5. Pin Drop (Free, iOS)

Pin Drop is a great tool for people who like to map and build libraries of their favorite locations. A user can drop public or private GPS pins onto a map, attach audio and video files to provide more context, and browse user-made lists of destinations around town, then organize them and share them with friends.
6. Foursquare (Free, iOS and Android)
Popularly used as a social networking tool, Foursquare is also a great location-based app that can source info about bars, clubs, and other social locations. Its rich interface includes pictures and directions, and recommendations pop up based on selected categories such as lunch, coffee, shopping, nightlife, and sights, among others.
Users can search and discover great places anywhere in the world, read insider tips, and follow people and influencers. By connecting it to Facebook and Twitter, a user can see spots that his or her friends have visited and liked nearby.
7. TripAdvisor Hotel Flights (Free, iOS and Android)
This app includes millions of reviews and opinions from travelers all over the world, making it easy to locate the best hotels, great restaurants, low airfares, and fun things to do. This is amplified by the "Near Me Now" feature, which allows the discovery of nearby options. Users can also browse photos and videos taken by fellow travelers.
8. KAYAK (Free, iOS and Android)
KAYAK, which acts like a smart travel search engine, is a great companion for anyone looking to store all their trip information in one place: it pulls up data about hotels, flights, car bookings, and itinerary management.
9. Google Translate (Free, iOS and Android)
This versatile app is one of the best for travelers going abroad. It's able to translate in over 57 languages by listening to spoken word or evaluating speech and handwriting. Users can also view dictionary results for single words and phrases and listen to pronunciations.
10. Google Maps (Free, iOS and Android)
Google Maps makes navigating the world easy and convenient. Rather than dragging those huge paper maps along, download the app and get accurate, comprehensive maps for over 220 countries and territories.
Google Maps include voice-guided GPS navigation, transit directions and maps for thousands of cities and towns, and street and indoor imagery of various locations around the world.
Which other apps do you use as part of your travel itinerary?
Image courtesy of Flickr
[cf]skyword_tracking_tag[/cf]
Comments
comments