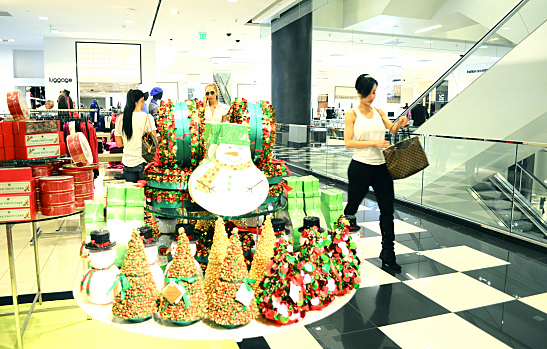 Cyber Monday is one of the year's busiest shopping events, and looking for deals can be overwhelming for shoppers. The following apps can help savvy buyers sort through the thousands of offerings online to find legitimate Cyber Monday deals on December 1. All apps are free and available on both Android and iOS devices.
TGI Cyber Monday
TGI Cyber Monday has grown to be one of the most popular apps for Cyber Monday deals. Users can find deals by store, category, brand, and price. Looking for deals on a new TV? Simply type in the brand name and product type, select a price range, and you're on your way to finding great deals on the product. TGI Cyber Monday is also known to find deals days or weeks in advance for shoppers who like to get things started early in the season.
Amazon Mobile
While Amazon is already an online shopping leader, Cyber Monday is one of the best days to find bargains and deals from the retailer and its independent store owners. Through the company's mobile app, shoppers can access millions of deals from Amazon.
Cyber Monday 2014
The Cyber Monday 2014 App from BuyVia helps shoppers find deals, coupons, and promotional codes from both online and offline stores. The app supports 1Password, which allows shoppers to automatically fill in their password and login information on stores' websites.
GeoQpons
Also a popular app on both Android and iOS, GeoQpons has become a sort of "Cyber Monday wallet." Users can create shopping lists on the app and organize coupons based on category or location. The app also sends alerts when deals or sales are available for items of interest to the user. GeoQpons can find deals from online retailers, as well as offline stores, restaurants, and business services.
Which apps will you be using to find Cyber Monday deals?
Image courtesy of Flickr
[cf]skyword_tracking_tag[/cf]
Comments
comments