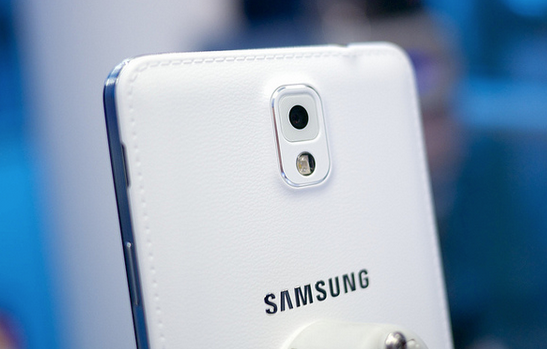 Several sources suggest that the Samsung Galaxy S6 smartphone will bear little to no resemblance to its predecessor, the Samsung Galaxy S5. Although nothing has been confirmed by Samsung, and the company has not formally announced the forthcoming flagship phone, the company sticks to a relatively strict release schedule. The rumor mill has been working overtime in anticipation of an official unveiling.
A Whole New Look?
PC Authority reports that Samsung may be going with a drastically new look for the Samsung Galaxy S6, one that includes a new metal shell and perhaps even a curved display. Many Samsung fans have been looking forward to a metal casing, as complaints about the Galaxy S series' polycarbonate casing have been prevalent for years. The curved display would be a surprising development; if this rumor proves to be accurate, it will be interesting to see if the handset takes its cues from the limited edition, dual-screen Galaxy Note Edge, or whether it simply bends its single screen. Either way, the Galaxy S6 likely will not look anything like its predecessor, and that could be a great thing.
Under the Hood
Though rumors about the Samsung Galaxy S6's appearance have been circulating at a fever pitch, considerably less is known about what may be on the inside of this device. TechRadar reports that the smartphone could include a Qualcomm Snapdragon 810 processor, 4 GB of RAM, a 20-megapixel back camera, and potentially a 4-K display. Trusted Reviews also notes that the phone could use a next-generation form of flash storage known as Universal Flash Storage (UFS), which boasts faster transfers, easier integration with embedded apps, and lower power consumption than traditional flash-based storage.
Though there are a lot of rumors surrounding Samsung's next flagship phone, no details will be confirmed until the new handset is unveiled early next year.
What features are you hoping the Samsung Galaxy S6 will include?
Image courtesy of Flickr
[cf]skyword_tracking_tag[/cf]
Comments
comments