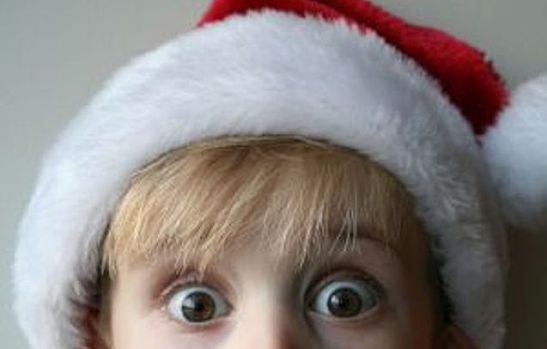 Let's face it: During all the hustle and bustle of the holidays, there's also a lot of downtime for kids. That trip to Grandma's may be loaded with anticipation, but it also means four hours in the car with little to do. By loading up your smartphone with the best holiday apps for kids, you can make the most of that downtime while cutting back on boredom-fueled whining. Try some of these engaging, festive apps to keep your little ones occupied.
Charlie Brown Christmas (Android, $4.99; iOS, $5.99)
For holiday purists, this one is a no-brainer: Let your kids engage with the best story of your youth with the Charlie Brown Christmas app. There, kids will find not only a guided story, but also tons of interactive elements to play with and explore. Why wait until the special airs on TV to share your favorite story with your little ones?
Toca Boca Hair Salon Christmas (Free, iOS)
App development company Toca Boca has made a name for itself by creating fun, hyper-engaging apps for kids. The Hair Salon Christmas app is one of the few free offerings from the Toca Boca catalog, so it's worth the download. Kids can choose to cut branches from a tree or to style Santa's hair, adding color and length, or shaving it all off for a completely new look.
Matisyahu's Happy Hanukkah Jam-Along ($0.99, iOS)
Adam Sandler once lamented that all the holiday songs are about Christmas, but if you download Matisyahu's Happy Hanukkah Jam-Along, you'll find that he's mistaken. Kids can queue up songs and then add their own spin with instruments, fun sounds, lights, and colors. Lyrics are displayed on the screen, so they can belt out their favorites while exploring the app's features.
3D Gingerbread Run (Free, iOS)
If your rascals prefer something decidedly less tame, 3D Gingerbread Run should keep them busy—at least for a few minutes. Run a track, avoid obstacles, and collect points to get the Gingerbread Man out of harm's way. Kids can even earn points toward unlocking new, better, faster gingerbread characters.
Holiday Charades! (Free, Android and iOS)
A heads-up version of the classic, Holiday Charades! works like this: The person guessing places the phone, screen facing outward on his or her forehead. The screen then displays clues and the rest of the group must act out the holiday-themed word for the guesser. It's a great way to get cousins reacquainted with each other at family functions, or just a fun way to spend a cold evening at home.
Elf Pets Reindeer (Free, iOS)
The wildly popular and adorably rustic Elf on the Shelf gets a virtual makeover courtesy of the Elf Pets Reindeer app. The premise centers around the elf caring for his pet reindeer, and kids can help by making sure the reindeer is fed and cared for. For max points, kids must ensure the reindeer is clean, happy, and loved. Points then add up to pet care badges that kids can show off and share.
Cookie Doodle (Free, iOS)
What kid doesn't love to bake during the holidays? If you want to avoid making a mess of your kitchen before company comes over, hand over the Cookie Doodle app. It allows kids to select, decorate, and share their cookie creations without the mess. From gingerbread to sugar cookies, your little baker will love showing off his decorating prowess.
Dreidel Simulator (Free, Android and iOS)
Spinning the dreidel is a time-honored Hanukkah tradition, but kids don't have to wait until family comes over to play. The Dreidel Simulator allows kids to "bet" coins and spin the dreidel in a realistic and exciting way. It's a great way to teach kids about the tradition and how to read the dreidel symbols before breaking out the wooden dreidel when family comes to visit.
No matter how you celebrate the holidays, keeping your kids happy should be a top priority. By making sure they're engaged with the best holiday apps and activities, you can get more done overall.
What apps are you looking forward to downloading for your child?
Image courtesy of freeimages
[cf]skyword_tracking_tag[/cf]
Comments
comments