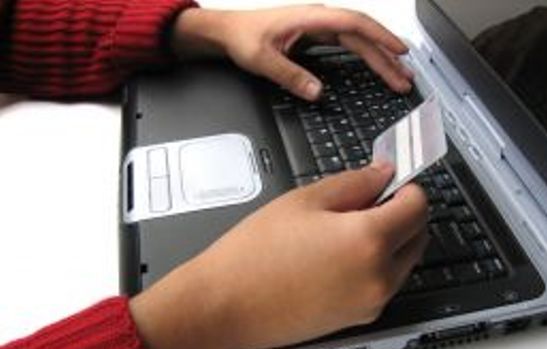 Are frantic crowds, cold hands, and incessant holiday tunes not for you? Then take it easy this year and get your shopping done in your PJs, sans the grouchy cashiers. Your best tool for shopping from home might not be your trusty old computer, but rather your handy smartphone. Armed with the best holiday apps for shopping, you can do everything from score amazing deals to crowdsource the buying process. Download these apps and you'll be ready to put your feet up and shop.
1. ShopAdvisor (Free, Android and iOS)
Buying something only to find out that it went on sale a few weeks later can turn the nicest person into a Grinch. ShopAdvisor lets you scan a product's bar code or take a picture of an item in a partnering magazine and track its price so you always purchase at the right moment. You can see price predictions, receive notifications of price drops, and even find out which stores will do price adjustments on your item. Now you'll be able to score the best deal on all of your gifts when shopping online—or in store, if you dare.
2. RetailMeNot (Free, Android and iOS)
If you're shopping without coupon codes, you're missing out. Coupon codes are essential for getting discounts and free shipping to make your home-based shopping that much sweeter. While there are a number of coupon code apps available, RetailMeNot consistently turns out reliable codes and offers a rating system so you know which codes are legit. Saving tons of cash this holiday season is as easy as copying and pasting the code onto your favorite retailer's checkout page.
3. Fancy (Free, Android and iOS)
Consider it crowd-sourcing for gifting: Fancy allows you to create and share wish lists with other users so you always pick the perfect present. Not sure what to get Aunt Sue? Check out what she's put on her Fancy list or use the Fancy search engine to see gift recommendations. Just log in and send an invite to anyone you'll be shopping for this season. You can even set a budget and comparison shop from different retailers to get the best price on that stand mixer Aunt Sue has always wanted.
4. Clutch (Free, Android and iOS)
If you're shopping from home, it means you'll be paying with plastic. Instead of digging out your wallet every time you need to pay or saving your payment information in breachable retailer databases, try using Clutch: It allows you to upload all of your debit, credit, gift, and store loyalty cards in one place for easy access. Clutch encrypts and stores the information you need most and displays balances for each card. Never miss an opportunity to earn loyalty points, either: Clutch will remind you to input your customer rewards number during checkout.
5. Santa's Bag (Free, iOS)
One of the pitfalls of shopping from home is trying to keep track of your budget. Paying for shipping, using credit cards, and buying last-minute gifts can mean blowing your bottom line. Try using Santa's Bag, which allows you to set a budget (total or per recipient) and track what you've already purchased. Log in to see how much you have left to spend on your BFF or to check Mom off your list. Santa's Bag categorizes by main gifts and stocking stuffers and keeps track of your gift ideas. Brilliant!
Shopping from home is pretty savvy, as long as it's done in an organized way. The best holiday apps for home shoppers put you in the driver's seat so you can sip cocoa, listen to Bing Crosby, and get your shopping done from the comfort of your home. Which of these apps are you most excited to check out this holiday season?
Image courtesy of freeimages
[cf]skyword_tracking_tag[/cf]
Comments
comments