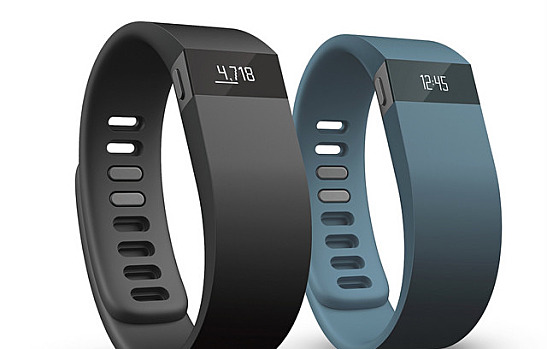 Activity tracking has been all the rage since 2012, and new ones turn up almost monthly, PC Magazine reports. Finding the best fitness devices or trackers is not as difficult as it was just a few years ago, and most of the major tech companies, including Google and Apple, have entered the activity-tracking arena.
While some consumers are eagerly awaiting the Apple Watch and all of its activity-tracking features in 2015, here are five of the best fitness devices currently available on the market.
1. Fitbit Flex

The Fitbit Flex is one of the most popular wearable devices for fitness fanatics. It is slim, stylish, and designed to be worn all day. The Flex wraps around the wrist and comes in a variety of colors. It is able to track steps taken, distance traveled, and calories burned, and reports your total activity every 24 hours, including the amount of sleep you get each night.
Users can set goals via the app and track the lights on the Flex as they light up in 20 percent increments as goals are achieved. Flex automatically syncs data with a PC, Mac, iOS, or Android device via Bluetooth or NFC. It also collects information from family and friends' trackers and displays leaderboards, badges, and notifications to keep you motivated.
2. Basis Carbon Steel
This is a wristwatch that also acts as a fitness tracking device and heart rate monitor. It can capture a remarkable amount of information, including steps taken, distance traveled, and calories burned. The Basis Carbon Steel can also record your heart rate, sweat levels, skin temperature, and REM sleep cycles. All this data is then synced to either an iOS or Android device via Bluetooth.
The Basis is outfitted with a three-axis accelerometer, a perspiration monitor, and an optical blood flow tracker, making it one of the best devices available for fitness fanatics. The Basis app is developed around the concept of "Habits," which help users adopt healthier routines, move around more often, and set challenges towards achieving these goals. You can also sync the watch to a PC or Mac to update your account with the latest data collected.
3. Samsung Gear Fit
The Samsung Gear Fit is one of the few fitness trackers on the market that has a beautiful screen and smartwatch features. The screen boasts vibrant colors and the device allows for interchangeable wristbands. It includes a heart rate monitor, an accelerometer and a gyroscope, which measure steps taken and speed.
The Gear Fit works with certain Samsung phones—including the Galaxy family—to help you keep track of progress on exercise goals. To manage the watch, you will need to install the Gear FitManager on your phone and customize the menu to your preferences.
4. Fitbit One
According to PC Magazine, the Fitbit One is a "super-smart pedometer that tracks how many steps taken, stairs climbed, distance traveled, calories burned, and quality of sleep."
Sleep tracking is one of the Fitbit One's most outstanding features. It can track how many times you woke up during the night, and it can even wake you up with a silent, vibrating alarm in the morning. The One can automatically sync data to a free Fitbit.com account on a Mac, PC, iOS, or Android device. The app includes activity charts, graphs, and tools to help you track your progress and understand your overall health and fitness patterns.
5. Withings Pulse
Withings Pulse is built for those who want to keep track of their activity day and night, and it's one of the best fitness devices on the market. During daytime, it captures steps taken, distance walked, and elevation climbed. It uses all this data to then calculate calories burned. At night, it monitors sleep cycles, and it can even measure heart rate and blood oxygen level when prompted.
The device can be slapped on the wrist with an adjustable watchband, attached to apparel using a clip, or dropped into a pocket or bag. The Pulse automatically syncs collected data to the cloud via its dedicated phone app, as well as other third-party apps such as MapMyFitness and RunKeeper, among others.
Which of these devices do you own or plan to purchase in order to keep fit and stay healthy?
Image courtesy of Flickr
[cf]skyword_tracking_tag[/cf]
Comments
comments