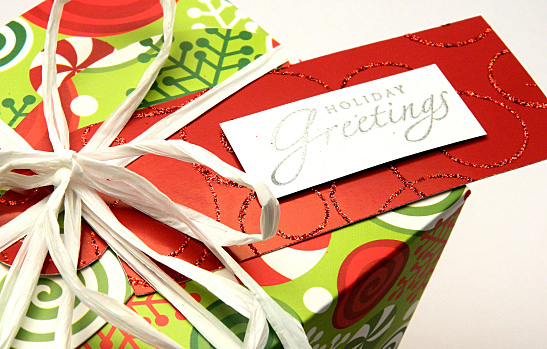 As the holidays approach, that overwhelming feeling can sink in: How can you possibly buy the perfect present for everyone on your list? By seeking out sleek, tech-inspired, smartphone-enabled gifts for your significant other, kids, and even parents, making your list and checking it twice can become the easiest part of your holidays. Check out the best tech gifts 2014 nominees:
For Your Guy: Skullcandy Hesh 2 Wireless Headphones ($99.99)
What cords? Free the guy in your life from annoying wires with a pair of Skullcandy Bluetooth-enabled headphones. With amazing sound quality sans the cords, they'll go anywhere he can. Whether at the gym, on a hike or just sitting at work, wireless headphones are the ultimate in comfort and functionality for any music lover, unleashing the full capacity of a smartphone's music collection.
For Your Girl: Ringly ($195)
Sometimes it seems like women carry everything but the kitchen sink in their purses. When a phone ends up somewhere at the bottom of the pile, it can result in missed calls and notifications. Enter Ringly: A statement ring that gently vibrates or displays discreet lights to alert the wearer when the synced smartphone receives a new notification. No more digging through black hole bags just to check for e-mails: Ringly lets the user set up what type of alerts and notifications are displayed. The ring will sync with both Android and Apple phones, but must remain within 20–30 feet of the phone to function properly.
For Your Kid: Toymail ($59.99)
Consider it a new-school version of the walkie talkie. With Toymail, a Wi-Fi connected, virtual mailbox with adorable animal styling, parents, grandparents, and whoever has the Toymail app can leave messages on this virtual mailbox. The Toymail device will make its unique noise to alert the child that he or she has a new message. Imagine your children coming home from school to find a message from Grandma waiting for them. Since the mailbox works both ways, kids can record their own message to be delivered back to the sender's smartphone.
For Your Mom: Smartphone Photo Printer Cube ($159.99)
Your mom loves snapping pictures with her phone, but if that's as far as she goes, consider the Smartphone Photo Printer Cube. After docking a smartphone on the printer, the user can print high-resolution images directly—no computer or software required. It's a must-have for every smartphone photographer and a great way to preserve memories.
For Your Dad: Swingbyte ($169)
A sleek add-on for your golf-obsessed dad, the Swingbyte is one of the best tech gifts 2014 for anyone who's interested in improving their swing. Swingbyte is attached to the golf club shaft and transmits data to the user's smartphone about their swing, speed, and conditions. You can even use Swingbyte to compare stats and analytics between drive sessions. It's a great gift for the guy who has everything.
Save the holiday drama for when you're visiting the in-laws. By matching up the recipient with the best tech gift for their personality and lifestyle, you'll find that it's pretty hard to go wrong. Now if only the baking was this simple.
What's your favorite tech gift to give?
Image courtesy of Flickr
[cf]skyword_tracking_tag[/cf]
Comments
comments