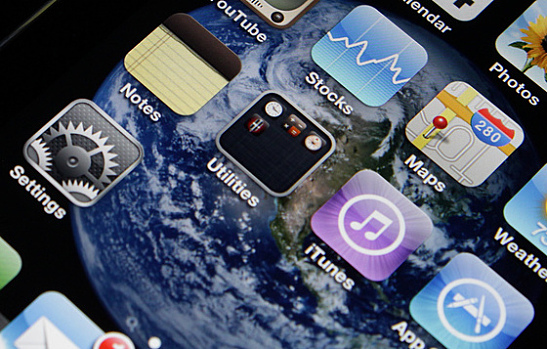 In the seasonal spirit of giving, iTunes is offering a number of premium apps as free iPhone apps for a limited time, Phone Arena reports. Here are four such iOS apps available for free download this holiday season.
My.Shopping
Usually available for both the iPad and iPhone for $0.99, the My.Shopping app helps users shop for both business and personal items. Users can create shopping lists and lists of gifts given or received. The app also helps users manage online coupons and track items they may be selling on popular auction sites like eBay.
Fotor HDR
Fotor HDR is now free for the holidays, although it usually costs $1.99. Fotor HDR allows users take realistic HDR pictures on their smartphone. Images can be converted to HDR automatically, or users can save multiple HDR exposures for later processing. Users can also adjust HDR output to their personal preference, and even import images from an old device to edit.
Foggy
Normally $0.99 on iTunes, the Foggy weather app is available for free for both the iPad and iPhone. It offers a multi-day weather forecast with local weather information. The app is known for its appealing, simple aesthetic, which displays the temperature in both Fahrenheit and Celsius measurements.
Benjamin Gunships
This popular gaming app is normally about $19.99, making this a significant free offer. Benjamin Gunships is an arcade-style, 3-D aerial pilot combat themed game. Users tilt their device to steer the helicopter, dodging threats and completing missions. It is available for both the iPad and iPhone as well.
It's unclear exactly how long these apps will be available free of charge, so it's best to act fast.
Will you be downloading any of these free iPhone apps this holiday season? Which of your favorite paid apps do you hope will go on sale?
Image courtesy of Flickr
[cf]skyword_tracking_tag[/cf]
Comments
comments