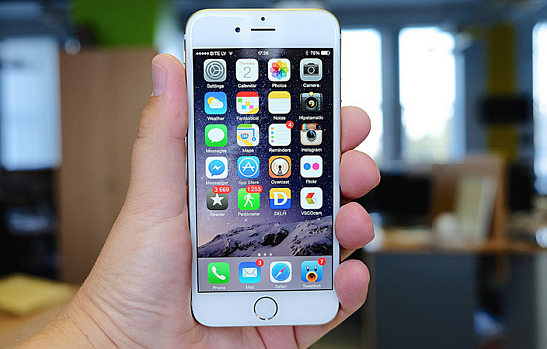 iPhone 6 and 6 Plus inventory appears to be on the rebound, according to new data reported on by MacRumors. Though availability of the devices, especially the iPhone 6 Plus, was limited early on, recent audits of Apple's online store reveal that more than 50 percent of "core SKUs," which are iPhones compatible with AT&T and Verizon, for the two devices were in stock as of December 12. MacRumors quoted the new report from Piper Jaffray analyst Gene Munster as saying this figure is "up from almost no inventory in mid-November,"
This new wave of iPhone 6 and 6 Plus inventory has landed just in time for last-minute holiday shoppers. While availability is not guaranteed at all retail locations, there are several things shoppers can do to increase their chances of scoring one of Apple's newest phones just in time for Christmas.
Don't Wait
With retail holidays like Black Friday and Cyber Monday already come and gone, consumers might be looking toward the week after Christmas to get some post-holiday deals on electronics. But just because iPhone 6 and 6 Plus availability seems like it is currently on an upswing doesn't mean that consumers can afford to dawdle. Consumers looking to pick up either one of Apple's newest handsets should act quickly, lest availability takes another dive.
Call Ahead
As malls and electronics stores fill during the final days of the holiday shopping season, consumers may want to verify stock at individual stores before braving the intense crowds that are sure to pack retail locations. Though retailers often don't "hold" devices for consumers who call in, knowing which stores have stock and which do not will help consumers decide where to stop in their quest to procure a new iPhone before Christmas.
iPhone 6 and iPhone 6 Plus inventory still isn't as healthy the iPhone 5s availability was at this point in its life cycle, but it is slowly improving, and just in time for the holiday season.
Are you hoping to track down a new iPhone 6 or 6 Plus as a gift this year?
Image courtesy of Flickr
[cf]skyword_tracking_tag[/cf]
Comments
comments