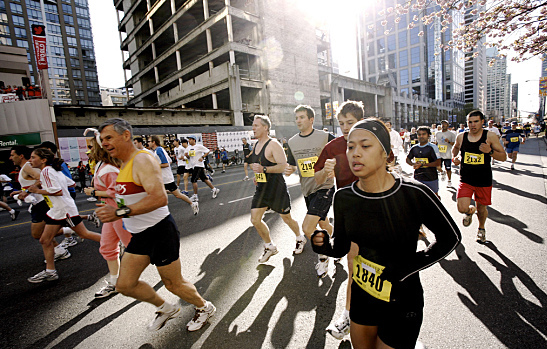 The Garmin Fenix 3, a rugged smartwatch for outdoor sports enthusiasts, was revealed at the 2015 Consumer Electronics Show (CES) earlier this week. It looks as good as it functions, and with numerous fitness features and a battery that seems to never end, this watch may be the active smartwatch to look out for in 2015.
A Solid Build
Garmin traditionally produces navigation technology, and its design team has included built-in GPS and several GPS-reliant apps. The Garmin Fenix 3 "features the usual activity tracker for counting steps, sleep hours, and more," NDTV Gadgets reports.
Additional settings, such as ski/board mode, can feed users an even wider variety of data, such as average speed, distance, and vertical decline. According to The Verge, "Advanced athletes will find things like recovery time calculation, VO2 max, stroke count (for swimmers), and a good deal more," making this device truly geared towards active consumers. The watch also houses an axis electronic compass, barometer, and an auto-calibrating altimeter. It is waterproof up to 100 meters and reportedly has enough battery life to last six weeks when the GPS is not activated.
Users can even connect with friends and share workouts via Bluetooth with its mobile app, LiveTrack. Apps can be downloaded from the Connect IQ app market, so users can update their Fenix 3 as more compatible apps are developed.
Three Models
The Garmin Fenix 3 will be released in the first quarter of 2015 and users will have several configuration options. According to The Verge, the $499.99 model comes as either a silver watch with a red wrist strap or gray with a black band. Meanwhile, $549.99 will get users the watch with a bundled wireless heart rate strap, and "$599.99 will buy the upmarket Sapphire model, which offers a stainless band and a domed sapphire lens."
As a smart multisport GPS watch, the Garmin Fenix 3 has covered all of its bases, though it seems geared towards those who want a fitness tracker first, smartwatch second. It has more than enough built-in sensors, all of which can return data ranging from the simple, such as footsteps taken, to the more complicated, like recovery time calculation. On top of it all, it breaks from the square design of most smartwatches in lieu of a traditional—and very attractive—circular design.
Will you be getting the Garmin Fenix 3 when it's released this year?
Image courtesy of Flickr
[cf]skyword_tracking_tag[/cf]
Comments
comments