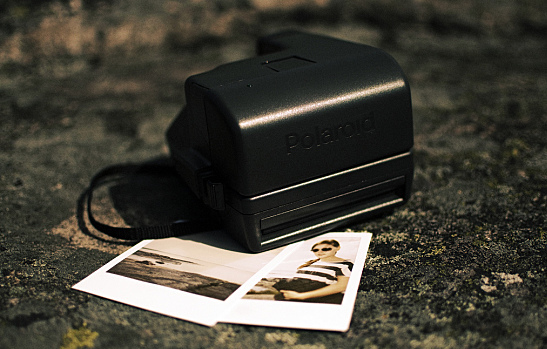 The idea of instantly printing photos may sound like a relic of a bygone era, but Polaroid is preparing to launch a new product that, with the help of a smartphone, will allow mobile photographers to have instant prints no matter where they go. Named Polaroid Zip, this new portable printer is designed with smartphone photography enthusiasts in mind, and it has some interesting capabilities that could make it the next must-have gadget.
The Most Portable Printer, Ever
The Polaroid Zip's defining feature is its extreme portability. Digital Spy reports that this device weighs a slight 6.6 ounces and is only an inch thick, making it the perfect size for storing in a purse or a pocket. The printer is also wireless, connecting to phones via a Bluetooth connection, so there are no cords to carry. Users only need to download the free app, which offers multiple photo editing options, including "filters, frames, stamps and stickers, as well as a business-card making tool," according to Digital Spy.
It has a rechargeable battery that allows users to print up to 25 photos on a single charge, so users don't have to worry about running out of power, either. Users simply need to remember to take it with them on their next outing, and it will be ready to print out images directly from their iOS or Android mobile device.
No Ink? No Problem.
Though the Polaroid Zip is small in stature, this little machine can print out impressive 2 by 3 inch photographs in less than a minute, without using any ink. The secret is special proprietary "Zink" paper that develops certain colors using dye crystals that are activated by heat from the printer. This may not sound all that impressive, but each sheet of this special paper contains 1 billion dye crystals, according to Businessweek. Zink paper will be sold in quantities of 100 that will cost users $30 each.
The Polaroid Zip is currently slated to roll out in the U.S. market later this year, and will retail for $130.
Would you be interested in checking out this wireless instant printer? Or does the small print size turn you off?
Image courtesy of Flickr
[cf]skyword_tracking_tag[/cf]
Comments
comments