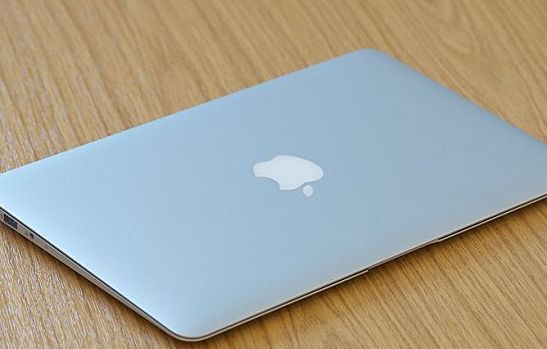 Apple has made several incremental upgrades to the MacBook Air over the years, and new rumors suggest that the company will launch a completely new design for the notebook computer in 2015, which may include some interesting technical choices. Though these developments are all unconfirmed by Apple, 9to5Mac reports that several well-placed sources, including anonymous sources within Apple, have corroborated these rumors.
MacBook Design Goes Micro
This year's 12-inch MacBook Air will have a completely new shape to house its screen, featuring smaller bezels, less space between the keyboard and the trackpad, and a thinner body overall. The device will have a tapered, teardrop-like design that gets thinner from top to bottom when the notebook is folded, meaning this new MacBook will be approximately one-quarter of an inch narrower than the current 11-inch version. To facilitate the new MacBook Air's compact design, it will also feature an edge-to-edge keyboard with narrower keys that sit closer together.
Is This the End for USB 2.0, Thunderbolt, and MagSafe?
One way Apple is able to achieve such incredible thinness with its new MacBook is by eschewing many of the ports that contributed to the thickness of the notebook's predecessors, including standard USB ports, SD Card slots, Thunderbolt connections, and even the MagSafe charging port.
If these rumors are correct, then the new 12-inch MacBook Air will only have a headphone jack and a singular C-Type USB port, which will do double duty as a charging port and an external data connection port. Though 9to5Mac reports that Apple will likely sell some sort of hub to connect additional devices to this new MacBook Air, as it stands this device will set the record for the fewest number of ports ever on an Apple computer. Interestingly, it matches the number of ports on the iPad and iPhone.
Though an exact release date hasn't been revealed, reports suggest that Apple is readying its newest MacBook Air for a spring or summer release.
What do you think of the new MacBook design? Would you be interested in picking up this slimmer model, despite the fact that it does not have many of the ports that have been standard in the past?
Image courtesy of Wikimedia Commons
[cf]skyword_tracking_tag[/cf]
Comments
comments