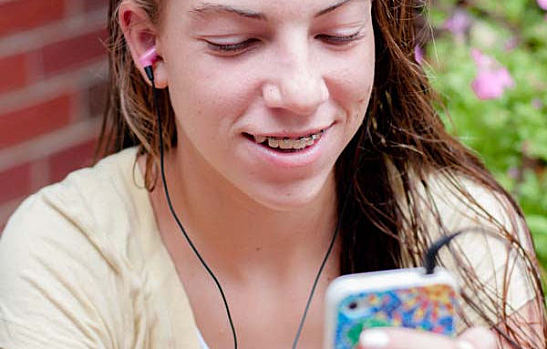 If you have purchased a pre-owned smartphone for your teen, you'll want to delete inappropriate or unnecessary apps the previous user had installed. But how do you decide which new apps you should load onto the device before handing it over to your child?
Apps have revolutionized the way young people communicate and interact with the world around them. Here are five different mobile-app uses and corresponding apps for teens to try:
Safety
TeenSafe provides peace of mind and allows you to monitor your children's location, activity on social media, text messages, and call logs. You can know where they are, who they are communicating with, and what they are saying at all times.
Security
Avast is one of the best mobile security apps on the market. It not only protects your teen's data from hackers, but it also backs it up and has tracking functionality if the phone is ever lost or stolen. Avast encrypts all communication that takes place over public Wi-Fi to keep your teen's security and privacy protected.
Learning
Cram.com Flashcards allow your teen to study anywhere and anytime they have their phone with them. They can create their own flashcards to cram for their exams or access hundreds of ready-made flashcards to test their knowledge. Because the flashcards are Web-based, they can also be exported or shared with anyone for collaborative learning.
Fun
YouTube is a great place for your teens to unwind and have some fun. Who hasn't spent hours looking at funny cat videos? As one of the most popular apps for teens, YouTube not only plays videos on any subject imaginable, but users can also create and upload their own content to share with family and friends. A word of warning though: You will need to set the SafeSearch filter to ensure your teen doesn't have access to restricted content.
Social
Kik is a popular social media app among teens. It allows them to message their friends, share what they are browsing on the Web, and play games together—all in one app. Before handing over the Kik-enabled smartphone to your teen, make sure the privacy settings have been properly configured so their content can only be seen by those they know and advise them not to accept any invitations from unknown users.
The world has changed, and teens have access to the Web like never before. If we are able to set appropriate boundaries around what they see and do on mobile, then they will have the freedom to explore the world in a whole new way. Have you used any of these apps before? Or do you have another app you prefer your teen use?
Image courtesy of Flickr
[cf]skyword_tracking_tag[/cf]
Comments
comments