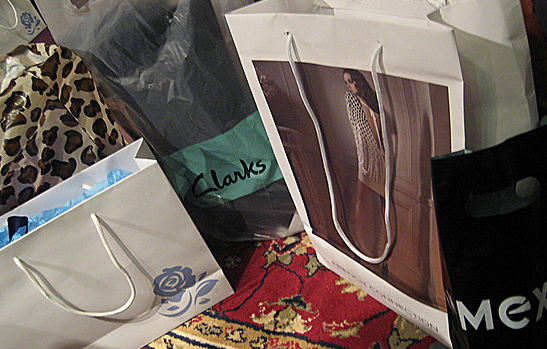 Though apps like RedLaser and RetailMeNot are already popular deal-finders for comparison shoppers, there are plenty of newer shopping deal apps that can help consumers save some money. These three might not be household names yet, but they're great tools for users looking for big savings the next time they are out shopping.
SnapUp Free (iOS)
Scanning bar codes is a great way compare current price points on multiple items, but SnapUp aims to help long-term shoppers find the best deals over time. Users simply take pictures of items they want and create "Snaps" for their wish list. It tracks the item's price at major retailers like Target and Best Buy and notifies you of price changes as they happen. This is an essential app for those who are looking to make a big purchase, like a TV or sound system, but are waiting for a great deal. Available on iOS, the app supports multiple Snap wish lists, and allows you to organize lists and set up notifications for specific items in these categories. Though it's relatively new, it has already been recognized as an App of the Week by Geekwire.
PriceJump Free (iOS)
PriceJump is a comparison shopping app from Savings.com that scans over 5,000 retailers' websites and gives an instant snapshot of all available prices for an item, allowing you to see whether another retailer offers a better price. Searches performed on PriceJump not only show you the best price available online, but also the best local prices at businesses up to twenty miles away. This is a great tool to negotiate with salespeople who try to convince you that their item is going for the "best price."
Poachit Free (iOS and Android)
Poachit is a basic app designed with the online-only shopper in mind. Users of this minimalist app can flag items they're interested in purchasing, and then receive text or e-mail messages when the item is on sale. They can also set alerts for when a coupon is available. The app is a little simpler than others on this list, but it is perfect for users who know what they want. If you're looking for an easy-to-use tool that notifies you when an item has hit your ideal price, check out this free app, compatible for iOS and Android.
Though these apps don't have the reputation of some other shopping apps, they are no less useful. These shopping apps help users find deals and save money in unique ways, and could ultimately turn into a shopper's new best friend.
What are your must-have shopping deal apps?
Image courtesy of Flickr
[cf]skyword_tracking_tag[/cf]
Comments
comments