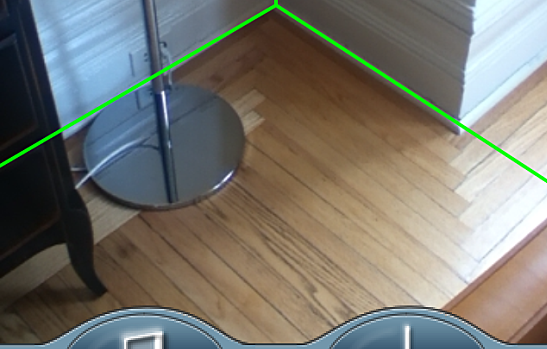 Smart home devices have been making a splash at consumer trade shows lately, but there's something to be said for the convenience of a standalone smartphone or tablet app that doesn't require a hardware-enabled addition. Check out the five best new home apps to create, fix and design your home to your heart's content.
iFixIt (Free, Android and iOS)
iFixIt is your one-stop shop for DIY tasks. The app contains a host of useful information about how to dismantle and repair common household items including furniture, appliances, vehicles and even smartphones. You get a visual step-by-step guide to diagnosing the problem, finding a fix and carrying out the required steps. Don't have the tools you need for the job? The app tells you exactly what's required and provides a link to the iFixIt store if you feel like making an online purchase instead of heading to a brick-and-mortar location. If you've got more skill than the average "handy" homeowner, you can submit helpful reviews straight to the app for other users to check out.
SnapGuide (Free, iOS)

SnapGuide for iOS is like the other side of iFixIt, or a hands-on version of Pinterest. Instead of fixing what's broken, this app gives you detailed instructions to create something new. Projects range from arts and crafts to food, gardening and home decor. Just like with iFixIt, you can upload your own guides, review others and share feedback if your experience matched your expectation (or maybe more importantly, if it didn't).
Home Design 3D (6.99, iOS)

Home Design 3D for iPhone and iPad lets you build and customize the home floor plan of your dreams. The app looks like traditional architect blueprints and allows you to move, size, and copy any home feature you want, including doors, windows, furniture and appliances. It's great for anyone with a passion for home design or who's thinking about building their own home in the near future. The only downside? Home Design 3D does not include support for two-story homes or stairwells, which leaves some users frustrated.
iRewardChart (Free, Android and iOS)

This time, let your kids do the work. iRewardChart is an updated version of the tried-and-true chore chart. It lets you track chore completion by child, assign specific values to each chore in the form of "stars," and create custom rewards for completion. Kids can trade-in accumulated stars for activities they enjoy such as an extra hour of TV time.
iHandy Carpenter App ($1.99, Android and iOS)

Want to stop looking at pictures that show you how to complete a task and start actually working? The first step is usually getting an accurate measurement, so grab your phone and pull up the iHandy Carpenter App. This app comes with a ruler, protractor, plumb bob and two levels to help make your measurements more accurate—but without the need to lug around five separate tools. Using your phone or tablet's built-in motion detector, iHandy gives you the benefit of precision and lets you avoid the price of traditional tools.
This is just a small sampling of the best new home apps on the market. Have another favorite? Comment below and share!
Image courtesy of Wikimedia Commons
[cf]skyword_tracking_tag[/cf]
Comments
comments