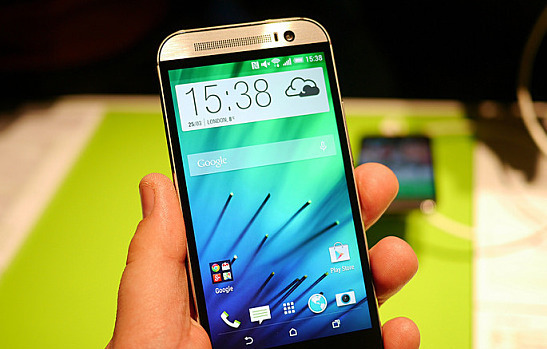 The HTC One M9 is expected to launch at Mobile World Congress (MWC) in March, and reports indicate that its camera will be upgraded from the UltraPixel model found on the M8. But that's not all: CNET is reporting that HTC will also introduce a new smartwatch at the launch event in March.
The Upgraded Camera
Last year's version of the M8 incorporated UltraPixel technology, a term coined by HTC. HTC argued that by having a camera with a 4 MP resolution, but with pixels that were bigger than average, the image noise would be less present in photos and videos. Now it looks like the back-facing camera on the upcoming HTC One M9 will revert back to standard pixel sizes and boast a 20 MP resolution. The front-facing camera will still sport UltraPixel technology, but "whether that means HTC is abandoning the UltraPixel concept remains to be seen," according to CNET.
CNET claims that the M9 will look and feel similar to the M8 as far as the metallic body and color schemes go, but it will be powered by an octa-core Qualcomm Snapdragon 810 processor. It will also incorporate HTC's Sense 7 user interface. GSMArena reports that the phone will be powered by 3 GB of RAM and have a 5-inch screen with a 441ppi pixel density.
A New Smartwatch
CNET also states that a smartwatch is in the company's production pipeline. HTC doesn't comment on unreleased reports, so this information is still filed as a rumor. HTC recently entered into a partnership with Under Armour, so it's no stretch of the imagination to think the athletic clothing company's fitness service could be incorporated into the wearable gadget.
The HTC launch event will be a part of MWC in Barcelona, which runs March 2–5. The full specs of the HTC One M9 and the rumored smartwatch will be revealed during the conference.
What improvements would you like to see in the M9?
Image courtesy of Flickr
[cf]skyword_tracking_tag[/cf]
Comments
comments