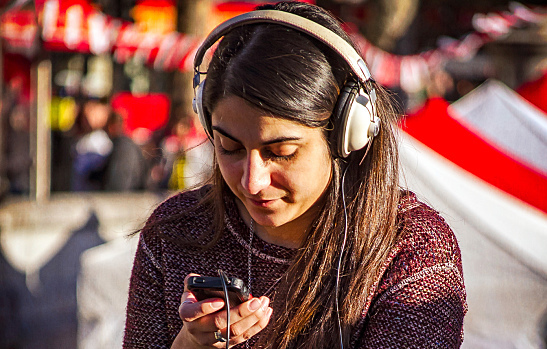 Did you make a New Year's resolution to listen to new, different music, but you're not sure where to start? There are excellent music discovery apps – available on iPhone, iPad and Android – that will help you find new artists based on your current listening habits. Here are four apps that will help you not only find new artists in the new year, but actually listen to them as well.
Shazam Encore ($6.99, Android and iOS)
Although $6.99 is a large price tag for a music discovery app, iMore highlights this app as one of the best currently available for audiophiles. You can use Shazam Encore to ID any song currently playing; after listening and analyzing the track for a few seconds, the app will display the song's title and artist, making this a great way for listeners to start identifying new music they like. Once a song is identified, you can purchase the song, watch the music video, or select from numerous other options. One of the app's most interesting features is Auto Shazam, which you can set up to always be listening for music wherever you are, even if the app isn't open, in order to make more precise recommendations.
Spotify (Free, Android and iOS)
This free music app is best used in conjunction with the Spotify desktop player, where you can set up an account, save tracks to your online virtual collection and follow your favorite artists. If you're looking to discover new tracks via the mobile app, simply tap "Discover" on the menu bar and Spotify will create a custom playlist based on artists you frequently listen to and playlists you've already made. Like what's playing? Simply tap "Save" and you can keep your favorite tracks, add them to playlists, follow artists and more.
SoundCloud (Free, Android and iOS)
SoundCloud is a music streaming service with a heavy social networking component. This makes it a great choice for more personal recommendations, especially if you have friends already using the service. You can see what your friends are listening to and explore thousands of artists by genre. SoundCloud also has a robust browsing feature that not only serves up regular versions of songs users might already be familiar with, but also new remixes and covers.
Discovr ($3.99, iOS)
While the previous three apps allow users to both stream music and discover new artists, Discovr is singularly focused on helping users find new music based on what they already listen to. Simply type in your favorite artists to bring up a list of new artists to explore by reading artist bios and listening to 30-second previews of tracks. This app may not have the most robust features, but it does have quite a collection of artists, and its ability to match new music with users is unparalleled.
Which music discovery apps are your favorite?
Image courtesy of Flickr
[cf]skyword_tracking_tag[/cf]
Comments
comments