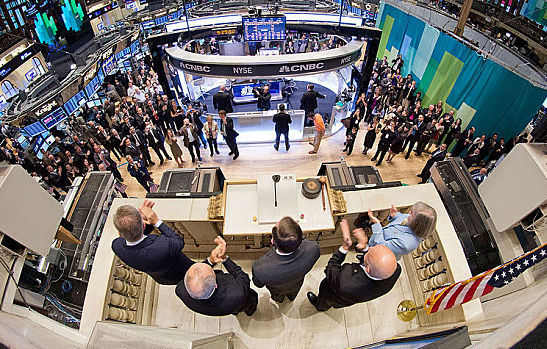 There are apps for everything: home design, fitness tracking, financial management and even kids' chore tracking. Mobile app developers have also launched a large number of stock market apps, many claiming they can give you real-time information on your stocks. Which are worth your time?
1) JStock

Research popular stock apps and you'll see JStock pop up again and again. There's a reason: the app is free, easy to use and includes a wealth of information about current stock prices, trends and industry news. While stock power players may get a bigger return out of apps with a more narrow focus, JStock is a great start for anyone looking to try their hand at trading. You can track portfolios, create watch lists and even set up alerts for specific stocks using data pulled from 26 international markets. The app is free and works with Windows, Linux or Android, but an iPhone version is not currently available. Paying $4.99 for the premium version will remove all advertisements and unlock even more charting tools.
2) Stock Wars: Virtual Investing

Not quite ready for the stock market big leagues yet? Try Stock Wars: Virtual Investing, available for iOS in Apple's marketplace. The free app lets you compete against friends in real-time stock market scenarios and enjoy all the excitement of trading with none of the risk. Because you're playing against friends in real time, you can't just sit on your assets—not moving quickly enough could cost you everything. Stock Wars (and the similar Stock Market Simulator for Android) offers an easy introduction to market apps without the fear of losing your retirement savings in a deal gone wrong.
3) Bloomberg for Smartphone
If you're looking for a familiar entry point into the world of stock market apps, consider Bloomberg for Smartphone, available for both Android and iOS in the Google Play store. The app is free and offers Bloomberg's market news and commentary, along with real-time tracking of world markets, bond markets and commodity prices. The big draw is the classic Bloomberg stock terminal. Bottom line? It's a solid stock trading app, especially for free.
4) Stock Quote
This Android app gives you quick insight into the Dow Industrial Average, NASDAQ and S&P 500, and lets you add other U.S. or international indexes to watch. Real-time news comes in from a variety of sources, and you receive data on both economic and company earnings calendars. It's not the flashiest app on Google Play, but Stock Quote is free, lets you add individual stocks to a Dropbox portfolio and compare your current picks to another stock or index. In short, you get a powerful stock trading app for the low price of zero dollars.
5) Stock Market HeatMap
Facts and figures are great, but Stock Market HeatMap gives you a more visual indicator of which stocks are performing and which are cooling down. The Android app shows you market winners and losers by color, letting you see trends emerge in real time. Users can post their own heat maps to social media and, with the $4.11 pro edition, analyze numerous types of sales data: price-to-sales ratio, price-to-book ratio, analysts' recommendations and more. Overall, it's a welcomed change from scrolling tickers and number-crunching.
Which stock market apps are you invested in? Speak up in the comments!
Image courtesy of Wikimedia Commons

[cf]skyword_tracking_tag[/cf]
Comments
comments