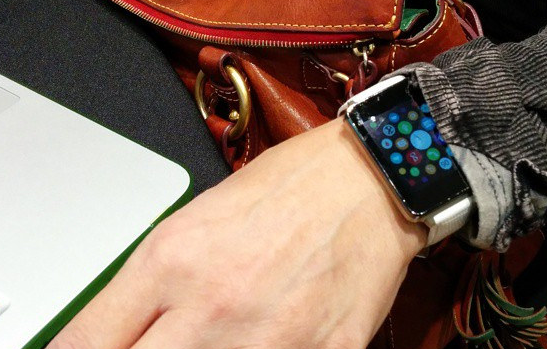 2015 is going to be a massive year for new tech device releases, with some absolutely amazing gadgets set to launch over the next several months. For a handy guide of all the new gadgets in 2015, check out the top five to keep your eyes and ears on.
Apple Watch
Release Date: Spring 2015
Though the Apple Watch was originally slated for release late last year, battery issues kept this device from hitting store shelves on time, rumors claimed. However, TechRadar reports that this device is on track to make its spring 2015 release. The product will allow iPhone owners to access things like messages, social networks and more—directly from their wrist. The Apple Watch will come in a variety of models, and prices will start at $349 for the most basic model.
Samsung Galaxy S6
Release Date: Spring 2015
Samsung's newest flagship phone will reportedly feature a bigger screen, better camera and all-new unibody casing when it's released later this winter. TechRadar reports that Samsung will likely hold a launch event on March 1 in conjunction with the Mobile World Congress event in Barcelona.
iPad Pro
Release Date (Rumored): Late Spring/Early Summer 2015
Chatter regarding a super-sized 12.2-inch iPad Pro model has been circulating for quite a while, but Phone Arena suggests 2015 will be the year that this large tablet will finally make its debut. No word on cost or additional specs right now, but an announcement from Apple is expected in the coming months.
Oculus Rift Headset
Release Date: Late 2015
Although the Oculus Rift headset has been available for game developers to tinker with for some time, the Facebook-owned headset will receive a full launch in late 2015. What kind of apps this new device will include at launch—and whether its Facebook ties will have any effect on the final product—is purely speculation, but this new gadget is certainly something to be excited about later this year.
Project Morpheus Headset
Release Date: Late 2015
The Oculus Rift headset isn't the only gaming headset scheduled to release in 2015. Sony's Project Morpheus—designed to integrate with Sony's own PlayStation 4—is also expected to launch in the second half of the year, and will go head-to-head for consumer attention during the holiday season.
Beyond these five products, 2015 will undoubtedly include some more amazing gadgets as well, including an iPhone 6 update, a new Microsoft Surface Pro and more. What new gadgets in 2015 are you looking forward to checking out?
Image courtesy of Flickr
[cf]skyword_tracking_tag[/cf]
Comments
comments