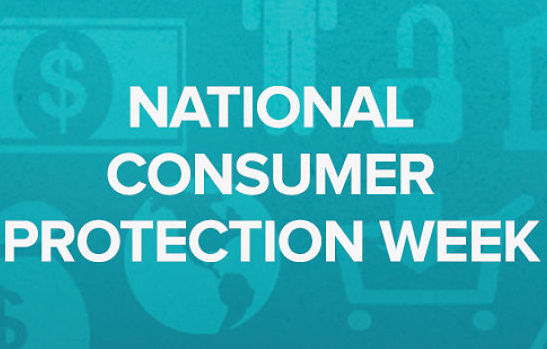 Are you a frequent online shopper? These days, most of us are. This week is National Consumer Protection Week (NCPW), a government-sponsored campaign encouraging consumers to become more aware of their rights and make better, more informed decisions. To help educate consumers, we put together four tips to help guide online shopping decisions.
1. Do Your Homework: A little research can save you a lot of time and money. Before making a purchase, look into the company's trustworthiness and reputation by reading their Better Business Bureau (BBB) page, online reviews and a quick Google search.
2. Does the Price Compare?: 'Sketchy' sellers often lower prices for items that either do not work or are in poor condition. Do your due diligence and price check on other websites, especially when buying from individuals on sites like Craigslist. If it seems too good to be true, it probably is.
3. Check Return & Warranty Policies: Especially when buying tech online, reputable retailers offer risk-free purchases and warranty policies. Consumers should not make a purchase without the option to return risk-free.
4. Make Sure Your Money is Safe: Does the website allow secure checkout? Security companies like Trustwave help ensure consumer information is not compromised or put at risk.
Wanted to learn more? The NCPW's website has resources on finances, health, technology and more to help you make the best choices.
Kevin is a communications specialist at Gazelle and editor for The Horn. Reach him at kwalther@gazelle.com and follow him at @waltherkevin. Connect with Gazelle @Gazelle and facebook.com/gazelle.com.
[cf]skyword_tracking_tag[/cf]
Comments
comments