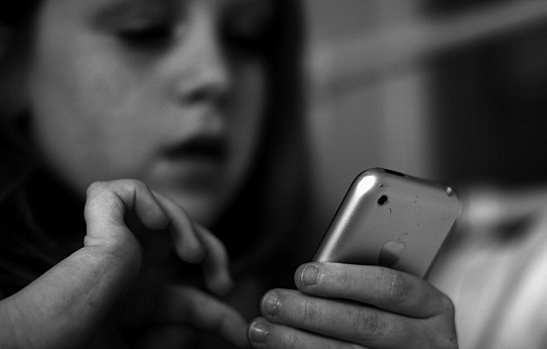 Is your child ready for his first smartphone or tablet? In today's marketplace, buying gadgets for kids isn't the same as shopping for yourself. Most parents aren't going to buy a new, out-of-the-box iPhone for their kids for fear of breaking or getting lost. Buying your kid a new gadget is a careful balancing act between getting what they'll want and making a reasonable choice based on their age and your budget.
Age-Appropriate
If you want to start teaching your child how to be responsible with a phone from an early age, think about what's most appropriate for them. Some phones have simple preset dialing buttons that make it easy for your child to call you, and features to protect them from stay-away Internet sites. Your child may lose or break a first device, so you'll want to take the quality and cost into consideration too.
For an older child, the type of phone you purchase might depend on his or her personality, to an extent. Will your child be using the device to do homework and read books? Consider a smartphone with a larger screen like an iPhone or Samsung Galaxy. Does he love spending his free time playing games? A device with faster processing speeds might be better suited for her. Is he active, clumsy or forgetful? Try to find the least expensive option to protect your wallet when they misplace their devices on a field trip or crush them on the playground.
Online or In-Person?
Just like shoes, kids will outgrow their phones. Once your child has aged out of requiring a niche, kid-friendly phone, you can look at phones you can buy easily in stores and online. Carriers' retail locations allow you to set up a new phone number under your contract and buy a phone all at once. If you're looking for a more budget-friendly option, consider buying your child a refurbished, pre-owned phone.
Where do you shop for gadgets for kids?
Image courtesy of Flickr
[cf]skyword_tracking_tag[/cf]
Comments
comments