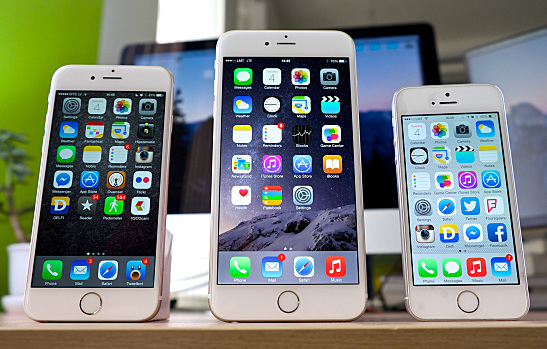 Used phones are a great value for parents looking to buy for children, tweens and teens. However, the needs of these different age groups are extremely different. Fortunately, there is a vast selection of phones that parents or caregivers can buy for their children in order to provide them with an age-appropriate experience and the features they want from their phone. Here are the best used phones for every age group:
Child (8–10)
Suggested phone: iPhone 4S
If you are looking for a phone for your child, it is likely that whatever handset you purchase will be their first phone. Because children in this age range generally don't have social media accounts and won't use advanced features like TouchID or Apple Pay, an iPhone 4S is the perfect handset for them (and plus, it comes at a cheaper price). This device will allow them to use basic smartphone functions: making calls, sending messages to family members, taking pictures and playing games. Best of all, robust parental controls (Apple's restricted mode) allow parents to disable any feature they do not want their young child using. iMore suggests parents use both the restricted access mode and the iPhone's blocking feature to make sure your child is getting an age-appropriate experience.
Tween (11–12)
Suggested phone: Samsung Galaxy S3
As your child gets older, they'll probably want to do more with their phone than just make calls and play games. The Samsung Galaxy S3 features a large 4.8-inch screen that is perfect for growing hands. Tweens can download plenty of free apps that will help them stay in contact with their friends on the Android marketplace. Android phones also come equipped with robust parental controls that can keep kids from downloading apps or accessing content their parents would rather they avoid.
Young teen (13–15)
Suggested phone: iPhone 5C
Young teens who are just entering high school will want a phone with the latest features and apps that let them communicate with friends via social networks like Facebook, Tumblr and Instagram. The iPhone 5C not only has a speedy processor and a long battery life perfect for endless texting sessions, but it also comes in several high-gloss colors and has a durable plastic backing that will stand up to heavy use.
Older teen (16–18)
Suggested phone: iPhone 6
Though some parents may wonder if Apple's latest iPhone 6 model is the most suitable used phone for their older teen, this phone has several features that are sure to appeal to this age group. For instance, the iPhone 6's large screen allows them to easily view school materials and get assistance with homework. Teens with jobs will also enjoy using the new Apple Pay function to manage their funds. If you have a teen that's just about to graduate high school, sending your child off to college with an iPhone 6 is a great way to ensure they will be able to stay in contact after they leave the nest with a reliable device.
What do you think are the best used phones for these age groups?
Image courtesy of Flickr
[cf]skyword_tracking_tag[/cf]
Comments
comments