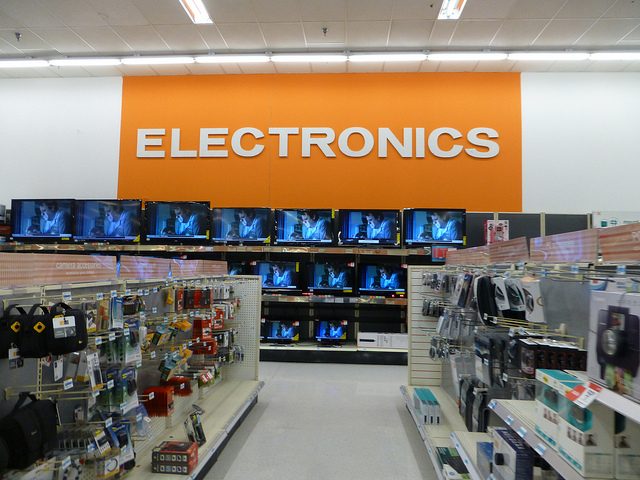 It's that time of year when soon-to-be college students roam aisles for laundry baskets, shower caddies and other dorm supplies. But attention is heightened in one particular area: the electronics department.
Technology purchases are up this year. In a recent survey, 72 percent of parents said they plan to buy technology this back-to-school season—that's more than for apparel or school supplies. If you're among those parents shopping for college technology, check out these cost-cutting tips.
1.  Cut Down on Textbook Costs. Go Digital
If you've already purchased your kid a tablet, double-down on those savings by going digital. Have your son or daughter check if their textbooks are available as digital editions at sites like Textbooks.com.
Digital books offer bonus multimedia features like the ability to highlight and bookmark text, interactive study guides and sample practice exams.
2.  Look for Pre-Owned Electronics
College parents plan to spend an average of $1,124 per student, according to the Rubicon Project. Much of that will go toward laptops, tablets, phones, printers, etc.
College kids aren't exactly the best at taking care of their phones, so consider buying your child a pre-owned iPhone or iPad instead. Know what you're getting into first by researching the seller's ratings and product guarantee.
3.  Shop the Online Sales
While you may want to head to a big box store for immediate satisfaction, the Internet is likely your best shopping destination for back-to-school tech. Price comparisons are just a Google search away; however, many browser extensions can help you be sure you get the best price. PriceZombie, for one, promises to not only track prices across many stores, but also let you comparison shop.
Sites like RetailMeNot find coupon codes for online products and offer an entire section with deals just for back-to-school shoppers. The deals are waiting just around the corner.
Image courtesy of Flickr.
Comments
comments