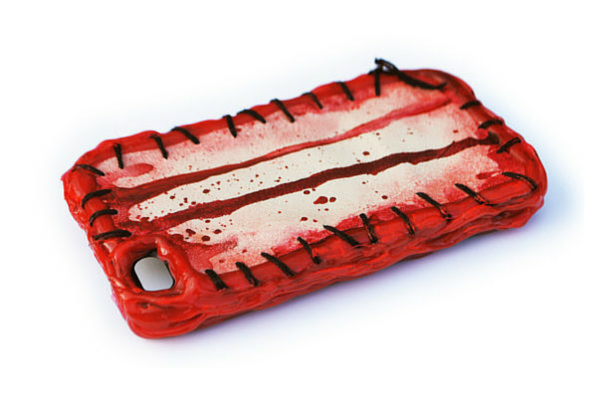 From spooky skeletons to creepy cobwebs, many people go all-out decorating their homes for Halloween. But why should your house be the only thing haunted this time of year?
Our smartphones are getting scarier this October, and it's time to bring that scary spirit wherever you go. Here are 15 of our favorite creepy phone cases that let you do just that:
1.  Halloween 2 iPhone 5/5S Tough Case ($19.99, Cafe Press)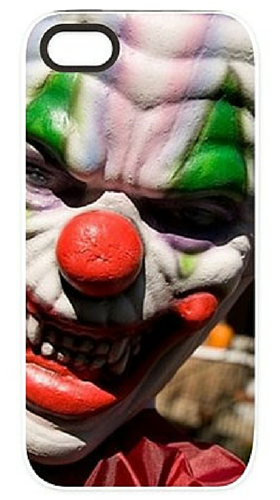 For many people, nothing's quite as terrifying as a clown—and this clown case is guaranteed to haunt your dreams.
2.  Pennywise iPhone Case ($25.00, Red Bubble)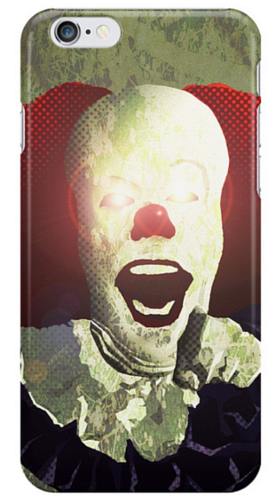 Okay, one more creepy clown. Pennywise will actually haunt your dreams, especially with his eyeless visage on this case.
3.  Haunted Hill House iPhone 5/5S Tough Case ($19.99, Cafe Press)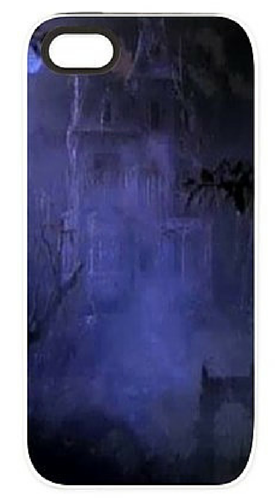 You may be afraid of spending the night in this house, but at least you won't have to worry about your phone surviving, thanks to this tough case.
4.  Vampy iPhone Tough Case ($19.99, Cafe Press)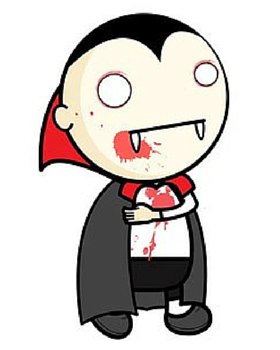 If you're not into big scares, this tiny bloodthirsty vampire is just the right combination between creepy and cute.
5.  Frankenstein's Monster iPhone 5/5S Tough Case ($19.99, Cafe Press)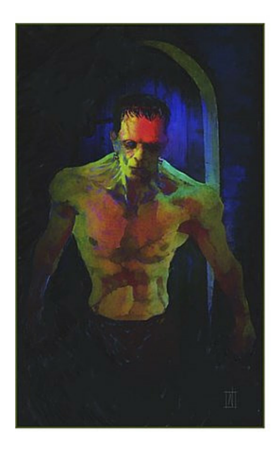 Want a more traditional monster? This Frankenstein case is for the dark, brooding, artistic Halloween lover.
6.  Handmade Cult Polymer Clay Deco iPhone 6 Case ($26.32, Etsy)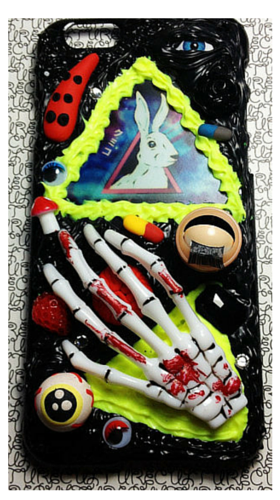 This unique case takes creepy phone cases to another dimension, thanks to its 3D bloody hand and eyeball.
7.  Garden Skull Light Phone Case ($35.00, Society6)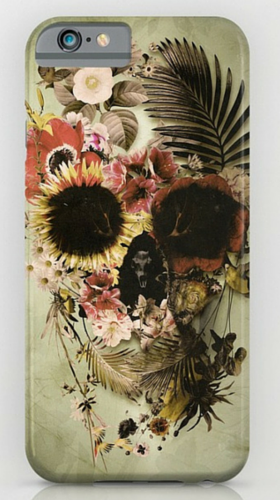 Just like zombies, it's easy to find a cellphone case emblazoned with a skull. However, we like this artsy one because it shows the horror one can find in everyday things—including beautiful flowers.
8.  Rubber Horror Movie Collage iPhone Case ($12.99, Etsy)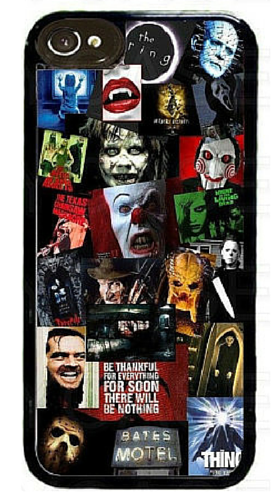 Featuring a collage of images from Saw, The Shining, Hellraiser, and more, this case is for the true scary movie lover (even if Scary Movie itself isn't on there).
9.  Necronomicon Book of the Dead iPhone 6 Case ($42.95, Zazzle)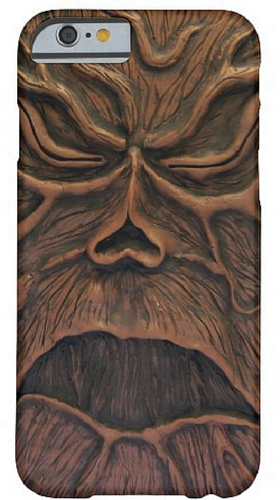 Like your horror fiction a little more occult? Show your passion for H.P. Lovecraft with this Necronomicon case.
10.  Vote Cthulhu 2016 iPhone Case ($25.00, Red Bubble)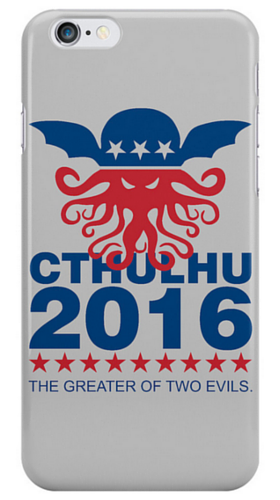 There's a lot of love out there for Lovecraft—especially for his deity Cthulhu. Plus, with the election still more than a year away, this case comes with legs (and more than just Cthulhus's!).
11.  Witch Board Ouija Board iPhone Case ($14.95, Etsy)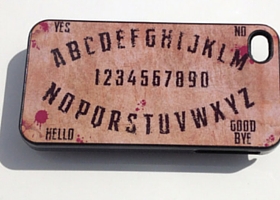 Careful when looking at this creepy case—you may end up asking if your mouse is moving itself to click the "buy" button.
12.  Spooky Black Cat iPhone 4 Cover ($42.95, Zazzle)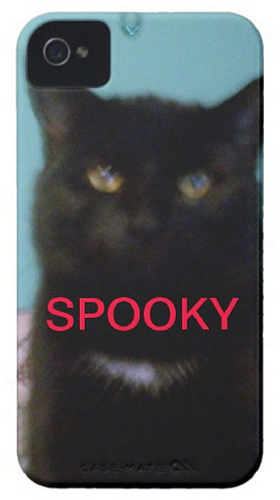 Halloween isn't a subtle holiday, and this blurry black cat case tells you exactly how "spooky" it is.
13. Casper Photo Art iPhone 6/6 Plus Case ($35.00, FineArtAmerica)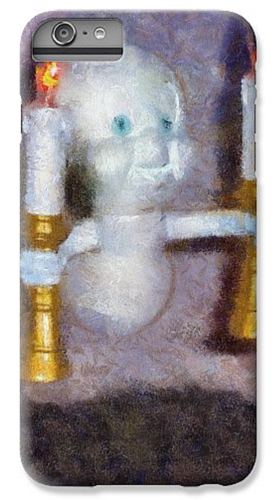 All right, after all those scares, let's end on a lighter note with a case haunted by the friendliest ghost of all: Casper.
A good case can help you protect your phone no matter the occasion. However, should your phone break, don't scream; instead, check out Gazelle's selection of certified pre-owned phones. It'll make buying a new phone seem not that scary at all.
Comments
comments