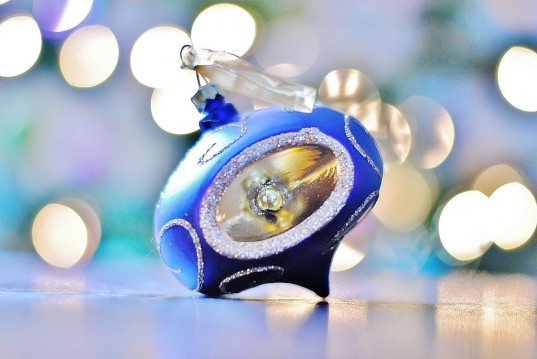 More often than not, your loved ones have electronics on the top of their list for the holidays. But finding the best deals is a challenge in itself. I'll be skipping the Black Friday gauntlet by checking out these major online sales once they go live (and some have already!)
Check out these extraordinary Cyber Monday deals.
1. Apple Watches for $100 Less
The Apple Watch has comfortably settled into its status as a gadget-lover's must-have. But you should skip the Apple Store and buy one at Target instead, where you'll receive an additional $100 gift card to use however you'd like. No questions asked.
2. TVs in Unexpected Places
TVs are a favorite big box item, but have you ever thought about buying a TV from a computer company? Dell Home won the Editor's Choice award at dealnews.com for its hard-to-believe prices last year. Check out the full dealnews list of stores to watch.
3. Overstocked Stockings
Overstock.com is one of oldest DotCom era deal sites, and they've still got some of the best bargains. Pre-shop their Cyber Monday offerings for electronic fitness gear, Chromebooks and MacBooks for hundreds of dollars in savings.
4. Amazon's Ahead
While some stores are still keeping their goods under tight wraps, Amazon started holiday sales on November 20. Kindles and Fires are well under $100, as are Bluetooth speakers and smart TVs. Make sure to download the Amazon mobile app for offers exclusively in the palm of your hand.
5. Great Gazelle Gifts
For my parents, I'll be heading over to Gazelle to finish off my gadget gift shopping. They've been purchasing affordable electronics for years since my first Razr (remember?), so I know they'll appreciate me continuing the family tradition. With 10% off all products now through Monday night, Gazelle is guaranteed to be more affordable than the competition.
6. Branching Out
Of course, not everyone wants an electronic present. I decorate my apartment with finds from Fab.com, which is offering an additional 70% off clearance items with free shipping on Cyber Monday. Aside from home décor, Fab also has an assortment of accessories for your electronics purchases – including this superbly seasonal iPhone case.
What are your tips for finding the best Cyber Monday deals? Share with us below.
Image courtesy of WikiCommons. 
Comments
comments