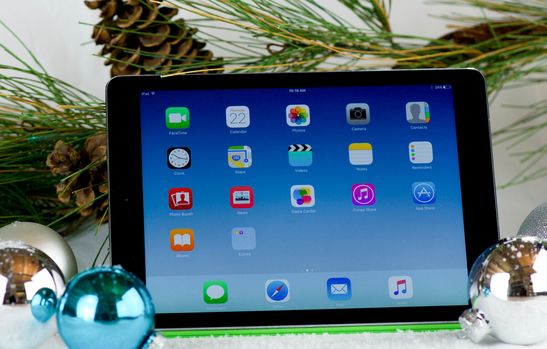 The iPad remains a most versatile gift, suitable for everyone from your grandma to your niece who's just learning her numbers. And there's no reason to overpay for this holiday staple. Check out these four sites when price comparing to find the best deal on iPad.
1.  Open the Big Box
In terms of price, Walmart actually beats Amazon and some of its non brick-and-mortar competition. They've beefed up their online offerings to compete with gadget-themed retailers. If you're in the market for a brand-new iPad Mini, you can snag one for as little as $189.99, which is $30 less than the Amazon price.
2.  Not Just Office Supplies
Staples is deeply discounting its iPads by as much as $150 off the 64 GB WiFi only iPad Air 2. You can check it out here.
But for that price, you could double your storage and still save money by buying refurbished from Gazelle.
3.  Phone Bundles
With traditional phone carrier contracts on their way out, cellular providers are more eager than ever to offer some added perks. If you're looking for more than a WiFi only device, check out your current carrier, or consider a switch to Verizon. A two-year contract could save you serious dollars on a brand-new tablet.
For the frequent traveler or outdoorsman who's not often around a decent Internet connection, a data-plan capable iPad may be well worth the investment. I spend a lot of time with mine on the beach or out camping; there's not much free WiFi in nature.
4.  The Gift of Gently-Used
Even traditional retailers like Best Buy are jumping into the refurbished arena, though they still can't quite compete in terms of price because of the overhead of their large stores. With new models coming out every year, iPads are being treated like cars – a rapidly depreciating investment. Like a car as soon as you drive it off the lot, iPads lose value simply by removing the packaging. Better to choose a year older and a penny wiser.
At Gazelle, even models with the highest capacity – like a 128 GB iPad Air 2 – are still under $500. And for most of your lower-maintenance loved ones, an iPad Mini for only $128 will serve as the perfect e-reader, game pad and long-flight survival tool.
Comments
comments