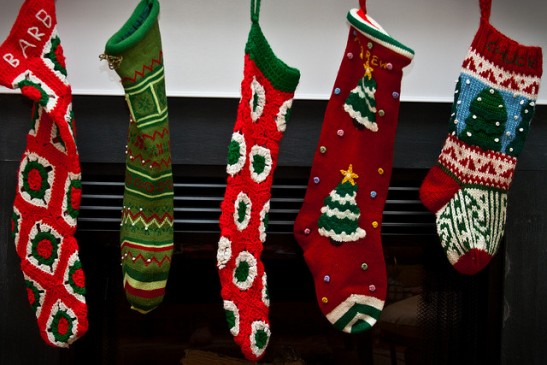 Not everyone needs a new smartphone or tablet this holiday season. After all, some of the coolest gifts come in small packages (with small price tags!). We've scoured the accessory market to find the hottest tech for your stocking stuffer needs.
1.  Tile (Gen 2): $25
Buy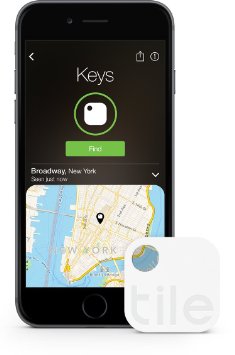 Ever spent those precious morning minutes searching for your lost keys? What about your phone? Kill two birds with one stone with Tile, the tiny Bluetooth tracker and easy-to-use app that finds your phone, keys and anything else you don't want to lose. Pair it with the iPhone or Android app and Tile will loudly ring or locate it on a map for your item's last location. If it's your phone you've lost, press Tile to make your phone ring even if it's on silent.
2.  Belkin Car Vent Mount: $25
Buy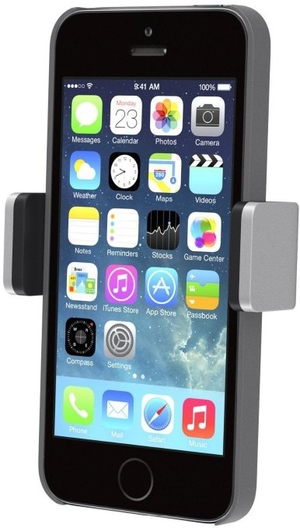 Stop fumbling with your phone's GPS while driving and easily secure it to your dashboard with Belkin's car vent mount. The adjustable brackets fit all smartphones under 3.3 inches wide, including the iPhone 6 Plus and all Samsung Galaxy S models. Plus, it's a breeze to swivel your phone between portrait and landscape view, making it easier to read GPS directions.
3.  I-Venstar Wireless Bluetooth Speaker: $89 $42.99
Buy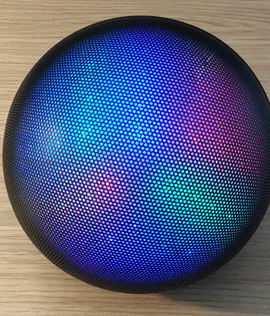 With a lot of Bluetooth speakers out there, this one is by far one of our favorites. Not only is the sound quality crisp for its size, but the speaker also allows you to take hand-free calls with a built-in microphone. Perfect for a summer picnic or long hiking trip, this speaker features 7 glowing LED light mode options along with a stylish solid black design. Shop now on Amazon and save over $40 off its original price.
4.  Juice Kick Portable Charger: $20
Buy
Having a dead phone is a productivity killer. This portable charger is here to save the day – one of the most convenient accessories available for your iPhone or Android smartphone. The Juice Kick charger provides the power you need to prevent your battery from running down while you're on-the-go. Plus, it doubles as a stand to help you better enjoy the content on your device when you're not. The charger includes a micro USB cable and comes in four bright colors and classic black.
5.  LaCie Petite Key USB Drive: $15 (16GB)
Buy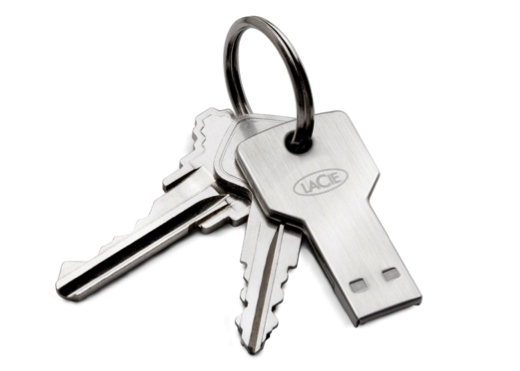 Get the best in data storage when convenience and durability come together in this nifty flash drive. While it runs a bit more expensive than traditional storage devices, the LaCie Petite Key is scratch-resistant, super compact and waterproof, up to 100 meters. Looking for more storage? Spring for the 32GB version for just $10 more.
6.  iEssentials Swivel Folio iPad Case: $20
Buy for: iPad 2, iPad Air and iPad Mini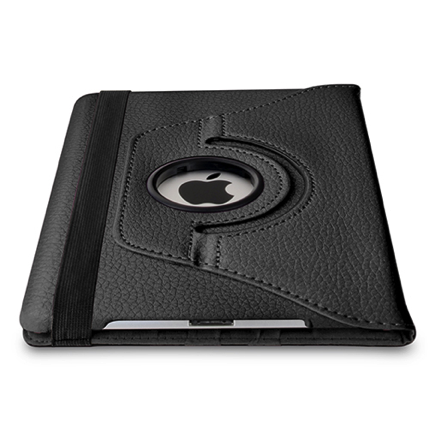 The iEssentials Swivel Folio case is designed for ultimate protection and convenience. Rotate your iPad horizontally or vertically with the 360-degree bracket for multiple viewing angles. Fold it up while you're on the go and your iPad is cushioned by soft microsuede for extra protection. At just $20 with multiple size options, this case makes the perfect gift for Mom or Dad's iPad.
7.  Olloclip 4-in-1 lens: $80
Buy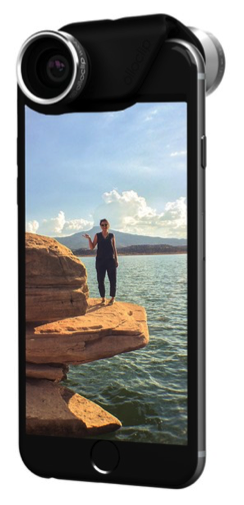 Take professional-quality photos with the hottest iPhone camera attachment on the market. Four versatile lens options include fisheye, wide-angle, 10X macro and 15X macro. The attachment comes with wearable pendants to keep the lens instantly accessible. The Olloclip makes a fantastic gift for the avid Instagrammer, delivering photos worth talking about.
8.  10,000mAh Portable USB Power Bank: $35
Buy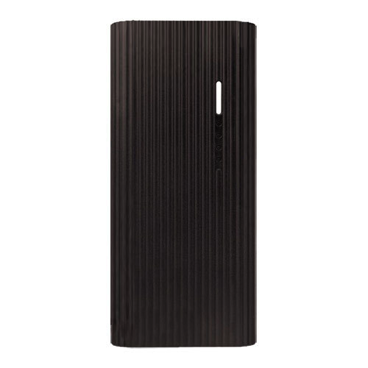 Running down your battery before the end of the day is a major hassle. Never deal with a dead battery again by bringing along a portable power bank. Simply charge your device by connecting the power bank to your device with a compatible USB cable. With this super powerful 10000 mAh charger, you can charge two devices at once. Recharge the power bank with the included microUSB cable.
9.  Selfie Stick: $20
Buy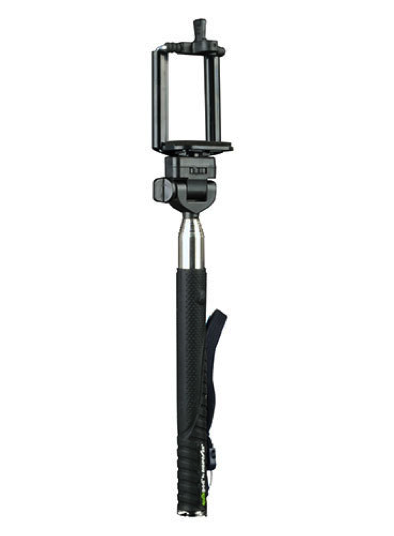 We all know the struggle of squeezing everyone together for a group selfie. Avoid the cramming with this selfie stick, the easiest way to help you capture all the best angles. The selfie stick is compatible with most smartphones and great for group shots, action sports, vacation photos and, of course, awesome selfies. With the non-slip rubber handle, 42″ extension, and remote shutter button, you won't ever struggle again.
10.  Google Chromecast: $35
Buy
Google's Chromecast is a great TV streamer for what you pay — only $35. The puck-sized device allows you to stream video and audio content from Netflix, Hulu, Spotify and other streaming services. But it does not support Amazon Instant Video or iTunes content, so don't depend on the device for everything. The Chromecast is best as an auxiliary service and is a perfect gift for people that are still using their laptops to watch Netflix.
What are your favorite stocking stuffers? Let us know in the comments section below.
Image courtesy of Flickr. 
Comments
comments