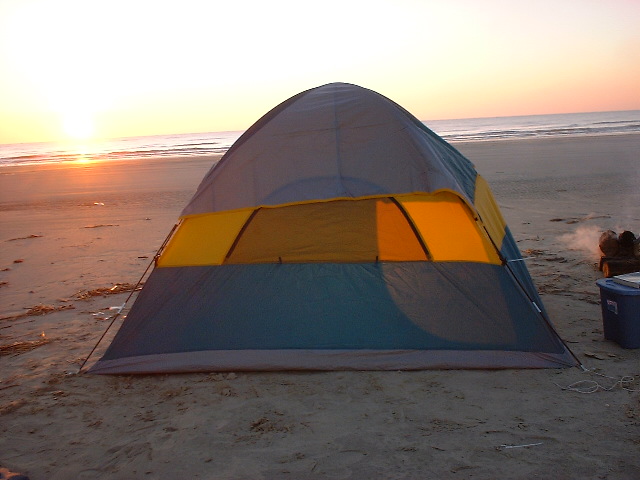 You may not have looked up from your smartphone long enough to notice (we're only kidding!), but Spring is here. It's the perfect time to get outside and enjoy the Great Outdoors. That means different outdoor activities for different people—from extreme hiking to literally stopping to smell the roses.
However you enjoy your outdoors, there are some great apps to help you get even more from the experience. Here are five outdoor activities you should try this Spring — and the best apps to get you started.
1. Camping: Spending a few nights in a tent with family or friends makes for unforgettable memories.
Best app: Oh Ranger! Park Finder (free – iPhone and Android). This app contains data on thousands of parks, including info on campgrounds. You'll also find contact info and data about what other activities are available at that park.
2. Hiking: Whether you're scaling a mountain or taking a more scenic route, walking through nature is good for the soul.
Best app: AllTrails (Free, iPhone and Android). This app shows you all nearby trails, and provides information about its difficulty level. It also provides a GPS so you can't get lost on a poorly marked trail.
3. Stargazing: Spring means warmer nights. Why not set a blanket out, lay back, and get to know the night sky with your children? How many constellations can they find?
Best app: GoSkyWatch Planetarium (free, iPhone). Just point the app at the sky, and it will map out any planets and constellations visible with the naked eye. The app contains a catalog of more than 200 celestial objects.
4. Biking: Strap on that helmet and hit the road (or the trails), for an exhilarating full-body workout.
Best app:  May My Ride (free, iPhone and Android). This app has more than 70 million routes mapped out for riders to select and follow. You can also create your own route, track your activity, and share rides with friends.
5. Golf: Nothing says springtime quite like hitting the links for a few hours with friends.
Best app: Golfshot (Free basic version, $29.99 for premium. iPhone and Android). This app helps you find open tee times at nearby courses, and book them for a discount. It also serves as a digital score keeper and provides satellite images of courses.
Photo Courtesy of Flickr.
Comments
comments