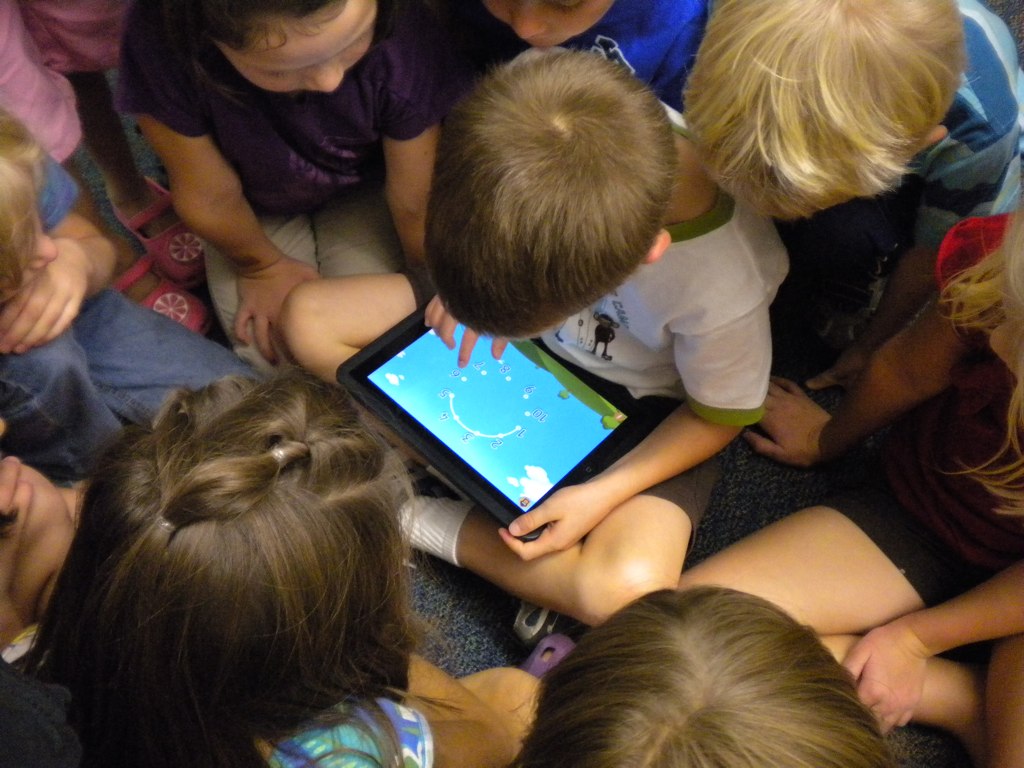 Today technology is commonplace in the classroom. In a 2013 survey, nearly two-thirds of teachers reported using technology regularly in their classrooms, and 74% percent said technology is key to helping them expand on their lessons. Since then, those number have only increased. While teachers have historically banned cell phones from their classrooms, now there is a myriad of free or affordable smartphone apps designed specifically for use in the classroom, as well as help teachers stay organized, teach, and better communicate with their students.
Here are the top 10 inexpensive apps for teachers, for both iOS and Android devices:
1) Educreations (free)
The Educreations app allows teachers to create easy video tutorials for students to follow, complete with audio narratives to accompany the videos. Educreations benefits include the ability for educators to teach anything from anywhere, and the ability of students to learn at their own pace. These videos can be shared via email and social media. Available for iOS.
2) Teacher's Assistant Pro: Classroom Management Notes ($6)
Organization is fundamental to teaching, but staying organized is not always an easy feat. Teacher's Assistant Pro helps teachers keep track of each student's behavior, actions, and accomplishments, even allowing teachers to email parents about specific incidents directly from the app's main screen. Available for iOS.
3) Edmodo (free)
The Edmodo app enables teachers and students to keep interacting long after the bell rings. Both the instructor and the student can share content via the app, while students can also submit assignments and receive grades. The ability for real-time access is important for students to get the most out of their education. Available for iOS and Android.
4) Pocket (free)
Many teachers use their iPhones and Androids to prepare for their classroom lectures by conducting content research, reading online articles, and watching videos. The Pocket app lets users save content offline to access later.
5) Study Blue (free)
The Study Blue app lets teachers and students create comprehensive flash cards, proven to improve someone's ability to remember topics, ideas and phrases. Available for iOS and Android.
6) TED (free)
TED, most commonly known for its TED Talks, offers hundreds of fascinating, inspiring and intriguing lectures from industry expect. Subjects range from science to arts, and from music to human evolution. Some talks spark discussion while others will inspire and empower students. Available for iOS and Android.
7) Remind101 (free)
With so many people — students and teachers alike — turning to smartphones as their primary means of communication, Remind101 is the perfect tool to stay connected without the need to exchange personal cell phone numbers. This app enables teachers to safely send reminder texts to students, including field trip packing lists, encouraging messages or nudges about assignments. Available for iOS and Android.
8) Subtext (free)
The Subtext app presents an easy way for students to keep up-to-date with their assigned reading. Teachers can also embed discussion topics, thereby prompting students to consider specific concepts and generate ideas while reading. Available for iOS.
9) Trello (free)
Collaboration and teamwork are core skills students learn through group projects. However, students may have trouble finding time outside class to work together due to each individual's busy schedule. Trello makes group work easier by enabling students to assign each member tasks. Equally important, the app helps each member stay on task and successfully meet their deadlines.
10) Dropbox (free)
One of the simplest apps listed, Dropbox is perfect for storing documents, exchanging files and transporting presentations.
With the introduction of inexpensive apps like these to the classroom, students might start to hear "OK class – get your cell phones out," instead of the stern warning, "cell phones away!"
What's your favorite app to use for education? Let us know!
Photo courtesy of Flickr.
Comments
comments