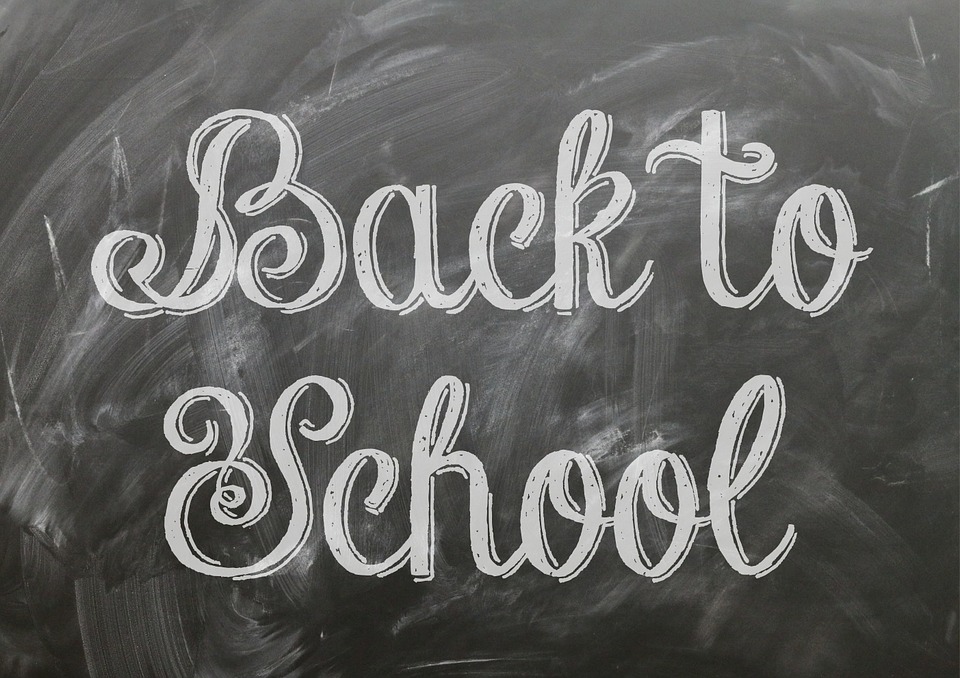 As we speak, nearly 80 million students, in the U.S. alone, are preparing to go back to school. This raises two issues: First, it means that Americans take their education very seriously, and that the American Dream is still very much alive.
And second, it means there's a big market out there for killer apps that help these students do well in school. (The app that sits down and takes the test for you isn't on the list, but it's probably in development.) Following, in no particular order, are seven must-have, back-to-school apps that are the real deal:
1. Evernote
Evernote is an app that helps you take better notes, but it does so much more. You can type a note, record audio, or attach a file, webpage, or even a handwritten "ink note." The app is really good for brainstorming. Group projects are more collaborative, because it's so easy to capture everyone's best ideas. When the team achieves a breakthrough, get it down on your whiteboard, then use Evernote's built-in camera to capture a photo. What's more, Evernote keeps you organized and on track when you're researching and writing school reports. And with cross-device syncing, you're always current.
For iOS and Android.
2. Seesaw
Seesaw gives students the tools to create digital portfolios that document what they are experiencing and learning in their classrooms, and allows them to proudly share their work with parents, teachers, students, and friends. They can use photo and video to bring their digital portfolios alive, and it all gets captured and presented in one location for teachers, parents, and other students to view anytime, anywhere. Students simply upload content to their Seesaw journals, while teachers can view portfolios from the entire class, or focus on one student.
Seesaw portfolios are a hassle-free way for teachers, students, and parents to review progress and to assess how students' skills evolve over time. Try using Seesaw portfolios to show off students' work during parent-teacher conferences! Seesaw is for students of all ages. Android and iOS.
3. iHomework
If you're a high school or college student, or know someone who is, this truly is a must-have app. It will help you keep up with your mountainous workload and cope better with the many demands on your time. This app – and especially, the terrific calendar – makes even the most head-in-the-clouds students organized. Add your homework due dates, study sessions, and reading list, then view it later from any Apple-compatible gizmo. If you have a history report due Monday, you can set the alarm for the prior Wednesday, and it will add the item to your to-do list.
$1.99 on iOS.
If you have to memorize something, flashcards are still the way to go. Technology hasn't killed the flashcard – it's just made it paperless, which is so much better. With this touchscreen app, you can review your flashcards solo or with a study group. When you transition from your iPhone to your iPad, it syncs automatically across devices, so you're always up to date. Get it for free on iOS.
5. Learnist
A digital clipboard in the vein of Pinterest, Learnist can be thought of as a social network for teachers and learners. You'll find an assortment of multimedia educational experiences and a wealth of knowledge that students can tap into. The opportunities to connect with other students and subject-matter experts is what makes this app special. The number of topics is endless, whether you want to learn about endangered fish or the band Phish. Either way, there's plenty of well-organized, multimedia content for you to feast on.
For iOS only.
6. QuickVoice
College students, wake up! If you're having a tough time staying awake during lecture, QuickVoice Recorder is an app that will become your best friend. Don't tell your prof, but this app lets you check email or catch up on Facebook while it is recording in the background. When the lecture is over, simply e-mail the audio to yourself, or even save it as a ringtone.
Say goodbye to typing — QuickVoice PRO features SpinVox speech technology, which allows you to send an email message using just your voice. QuickVoice is also useful for brainstorming, dictating memos, and capturing ideas before they drift away and are lost forever.
For iOS only.
7. Here Comes the Bus
Back to school may be all warm and fuzzy for children, but for parents it can be a transportation nightmare. If you're a stay-at-home parent, then you know how it feels to wait nervously for your child to be transported home safely. There is a solution to the madness: Here Comes the Bus, a free, must-have app, is being used by schools to connect students, parents, and administrators with their nifty, GPS-enabled, school busses.
Now parents can be in the driver seat, checking the app to see if the bus is running on time, or tracking their five children, each on a different school bus. If there's been a schedule change, you can receive a notification. The best part? When the bus is ten minutes away, the app will let you know. That gives a stay-at-home parent enough time to take a deep breath and exhale before the next shift begins.
Free on Android and iOS.
–
Students these days have an incredible amount of stress to cope with as they go back to school. The pressure to achieve academically, whether in elementary, high school, or college, has never been greater. Thankfully, there are amazing apps out there, many of which are free, that help students not only survive but thrive in school.
Comments
comments