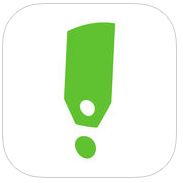 At Gazelle, we're all about finding the best offers for our customers & fans. With all the fuss of Black Friday and Cyber Monday deals around every corner and website, it's hard to know who's actually offering the BEST deals possible. Well, we're here to tell you there's better & easier way to find those deals and we're going to help!
Below is a list of the top 2016 Black Friday & Cyber Monday money saving apps to find all the latest and greatest Black Friday & Cyber Monday deals around.  So take a look at our tested and trusted list – and thank us later. Happy holidays & shopping from the folks at Gazelle!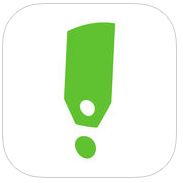 BlackFriday.com Black Friday 2016 – Available on Android & IOS
This is probably one of the cooler apps out there. Once setup, you can create wish lists and even receive alerts for Black Friday specials before they are made fully public. Now that's insider access.  And there's a ton of stores to choose from! Once installed, you can search loads of ads by keyword, price, store, and category. The wish list feature is probably our favorite part as it's pretty unique to this app. You are able to organize by store & category and even share with your loved ones. Hint hint!
One user states; "I love this app. Keeps me up to date on all the best stores and the best sales. Other than the actual thanksgiving paper, this is the only place I go to for sales. My daughter even got the app because I kept telling her all the sales items before she could find out about them. Love it!!!!"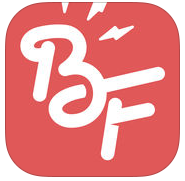 Black Friday 2016 Ads App – BlackFriday.fm – Available for Android & IOS
This app is another fan favorite. There's a solid reason why it's calls itself the #1 Black Friday shopping app for everything you need. Similar to the BlackFriday.com, this app contains Black Friday deals from many of the big box stores you know & love like Target, Best Buy and Walmart. Also, it breaks down the best deals available in real time by top categories as well. You're sure to find the special holiday gift for that loved one with this app – even for those hard to shop for sorts and we all know at least one!
Many Black Friday shoppers boost this to be their "most useful" app to find the best deals during Black Friday. Also, keep an eye on their doorbuster options as well. Happy shopping!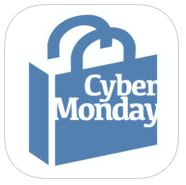 Cyber Monday 2016 Deals with Cybermonday Shopping– Available on IOS
This list wouldn't be complete without a Cyber Monday specific app and as history would have it, Cyber Monday happens to be one of the biggest shopping days of the year. This app has been featured by NY Times, Washington Post, CNN, Forbes, TechCrunch, and USA Today. People love it. So what's all the hype about? Well don't let the name fool you, this app gives provides both Black Friday & Cyber Monday deals and was founded by a professional shopper (yes, you read right) Norman Fong. He also founded TechBargins so he knows a thing or two about good shopping deals.
What we really like about this app is that once you select products you like, the app will automatically send personalized deals on an ongoing basis. Also, it looks at online deals and even local ads. Now that's customization. Take a look, we don't think you'll be disappointed.
BuyVia (also founded by Norman) is available for Android.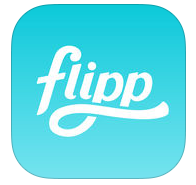 Flipp – Available for Android and IOS
Not only does this app sounds cool, it is cool because it isn't just specific to Black Friday or Cyber Monday deals. Flipp offers up weekly ads and coupons FOR THE WHOLE YEAR. It's essential for weekly shopping but especially during the busy holiday season. Flipp keeps you organized by allowing you to plan ahead with shopping lists for sales which helps keep you organized and focused while in store. This is a must for a lot of shoppers who tend to get easily distracted. Again, Flipp focuses on many of the big brand stores we all frequent and can provide saving up to 20-50% on items you need year-round. Flipp made the list due to providing the extra convenience of offering Black Friday & Cyber Monday specials but overall Flipp helps you save year round!
Our favorite feature is that you can add loyalty cards from your favorite stores, Flipp then collects coupon deals to add to your card for use during checkout. Now that's convenient no matter what season we're in.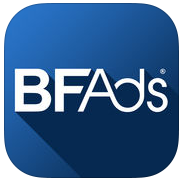 BFAds.net by FatWallet – Available for IOS
Now this app has been around for bit but it's updated for the 2016 season so you can now sync up your online shopping lists! What's really great about this app, it that they claim to get Black Friday deals as soon as they leak. This allows the app to provide push notifications to their users so they know where to be to get the best deals first. One user boasts: "Love this app! Helps family plan Black Friday strategy on being at different locations at same time. Would not use any other app, this one has helped us plan the past three Christmases." Now that's a serious shopping game plan and BFAds.net delivers an easy-to-use interface with the strategic shopper in mind.
So what do we really love? You guessed it, the shopping list. Basically, if you're looking to be proactive this season, you can create your shopping list within the comfort of your own home while using any device (for me, it's my computer) and sync it up to your phone for easy access. It's great to know when you're favorite items go on sale to save you money. As a bonus, sometimes those deals show up as a doorbuster so you know exactly when to shop for them. This app has been making many users happy over the years. Unfortunately, Android users have been screaming to get access. Hopefully, your wishes will come true Android users. Until then, make a dear IOS users you're shopping buddy.
Honorable mentions: RetailMeNot for IOS & Android, Amazon App for Android & IOS. We gotta get shopping ourselves but who doesn't love these apps as well?
Thanks for taking some time to read our favorite apps for easy access to Black Friday & Cyber Monday deals this holiday season. We hope it's as useful for you as it has been for us.
Also, don't forget we at Gazelle are running a few holidays specials of our own on a variety of items & these specials change weekly. Don't miss out! Take a look at the latest 2016 Holiday Deals from Gazelle.
Lastly, know an Apple user & striking out on Holiday shopping ideas? Take a look at Gazelle's 2016 Holiday Gift Guide for Apple Users On the Go.
Now get out there and get shopping!
Comments
comments