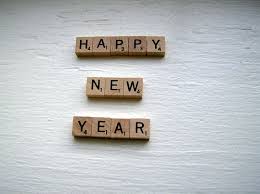 Apps to Keep Your New Year's Resolutions on Track
The problem with making New Year's resolutions is the almost universal lack of follow-through. And it's not just Republicans who don't act, or Democrats. It's not just straight-haired people, or curly-haired folks. A whopping 92 percent of all people fail to achieve their resolutions. That's nearly everyone. People, it's not a pretty picture.
We're too busy to do them. We get distracted, lose focus and motivation, and get disillusioned.
There is some good news. The tech gods have created some amazing apps that will make your New Year's Resolutions — whether you want to lose weight or lose clutter — easier to attain and. more importantly, maintain.
Find your 2017 New Year's Resolution below and a suggested app to help keep you on track on your way to the Promised Land.
Resolution:  Stay Organized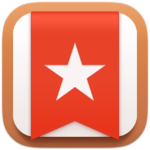 App:  Wunderlist
This app helps you keep up with all the demands on your time, and do a better job of managing the madness! Wunderlist keeps you organized at work, and turns your boss into your number-one fan. Whatever stuff you need to get done in your personal life – planning a birthday party, preparing a shopping list, or organizing a baby shower – Wunderlist is there to keep you focused and sane.


Resolution: Lose Weight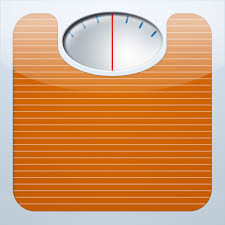 App:   Lose It!
Here's an app that offers fast and easy tools for tracking what you put into your body and how you move your body. Their motto is, search it, scan it, or snap it! In other words, before you chow down on that next burrito, search their database to check the calorie count, scan the barcode, or snap a pic. It's really that easy. Lose It! Also offers team and public challenges – losing weight is always more fun and successful when you do it with others.
Resolution:  Lose Weight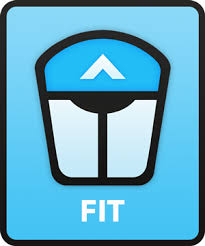 App:  Carrot Fit
You know you need to lose a few pounds, and you're OK with it. Friends pass comments, make a joke at your expense, and you laugh along. If that's you, then the Carrot Fit app, a humorous weight-loss coach/drill sergeant that metes out punishments and rewards with sarcasm and humor, could be perfect for you.  On the other hand, if you tend to be a bit sensitive about your love handles, then you might take a pass.
Resolution:  Stay in Touch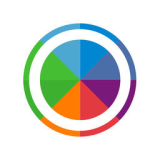 App:  Bond
Are there certain people in your life that you've neglected? Maybe you let a month, six months, even a year go by without calling them. And you felt guilty because of it.
Don't beat yourself up – we all live crazy-busy lives, and forgetting to call or text someone we care about is normal. But if you want to feel closer to your friends and family in 2017, then download the Bond app for iPhones. It's designed to keep you in touch with the people in your life who matter most to you. Simply indicate how often you want to call, for example, your grandfather – daily, weekly, monthly, or annually – and you'll receive a notification reminder from Bond. It's really that easy!
Resolution:  Stop Wasting Time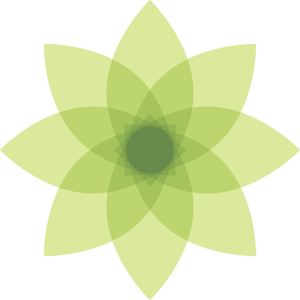 App:  Moment
Remember back in the day, when they said that the Internet was going to save us time and simplify our lives? Instead it's turned many of us into social-media and gaming addicts who spend a good part of everyday peering down at a little screen.
Wouldn't you like to know how much time you spend on your devices? With the Moment app, you can track how you use your phone and tablet. Then you can fix the problem by setting daily screen-time limits for you and the rest of your family. You can see if your boyfriend is over his limit for the day, and he can see if you are over yours. If you're ready to reclaim your relationships and your life, download Moment today.
Resolution:  Exercise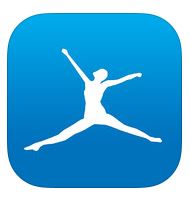 App:  My Fitness Pal
If you're committed to losing weight in 2017, one of the fastest and easiest calorie counters apps for iOS is My Fitness Pal app. It also features the largest food-product database, with over five million food items included. If you eat it, it's probably already in their database.  The app also provides insights into where your calories are coming from – you'll be surprised to find out!


Resolution:  Quit Bad Habit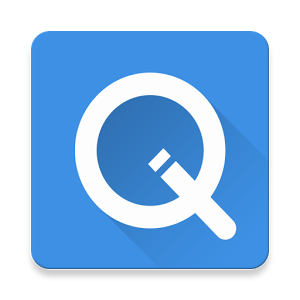 App:   Quit That!
Quitting bad habits and addictive behavior is never easy, but it's much easier when you have support. Quit That! enables you to track an endless number of habits that you want to break, and there are no annoying ads to distract you from your goal. The app will tell you how many days, weeks, months or years it's been since you stopped smoking, drinking soda, biting your nails, drinking alcohol, or whatever behavior you want to be rid of. Share your progress with your community of supporters, or keep it to yourself.
Resolution: Learn a New Hobby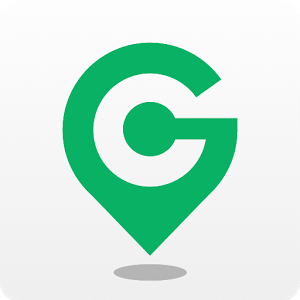 App:  Geocaching
Billing itself as the world's largest treasure hunt, Geocaching is a GPS-based game of hide-and-seek that requires a mobile device. Participants hide small containers at different locations throughout the world, while others seek them out. What's the point, you ask? It's fun, sometimes an adventure, and it gets family and friends outdoors for the day.
Resolution:  Save Money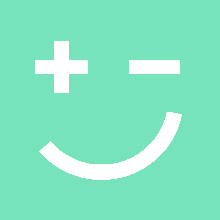 App:  Digit
Digit is a free app that helps you save money without thinking about it. On a regular basis, the app checks your spending habits and identifies opportunities in your checking account where it can set money aside for savings. Digit transfers small amounts (usually from $2 to $20) to your Digit savings; meanwhile, its algorithms ensure that Digit never transfers more than you can afford – they even provide a no-overdraft guarantee. The company says that its members are already saving over $100 million a year.
Resolution:  Learn a New Language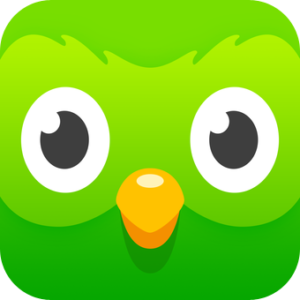 App:  Duolingo
A computer science professor and his student created Duolingo as a low-cost (currently free) way to learn a new language, especially for people who couldn't afford higher-cost products, like Rosetta Stone. Duolingo is different in other ways too. The lesson blocks are short, relatively painless, and actually fun! There's definitely an addictive quality to the app, as you move from one level to the next. Oh, and did we say, it's free? Yes, free is good. In 2013, Apple designated Duolingo as the free iPhone App of the Year and Time magazine said that the app "may hold the secret to the future of education."
You have everything you need — the tips, tricks, and apps – to make real changes in your life. With these awesome apps, it will be a piece of cake. Fat-free, of course.
Good luck!
Comments
comments