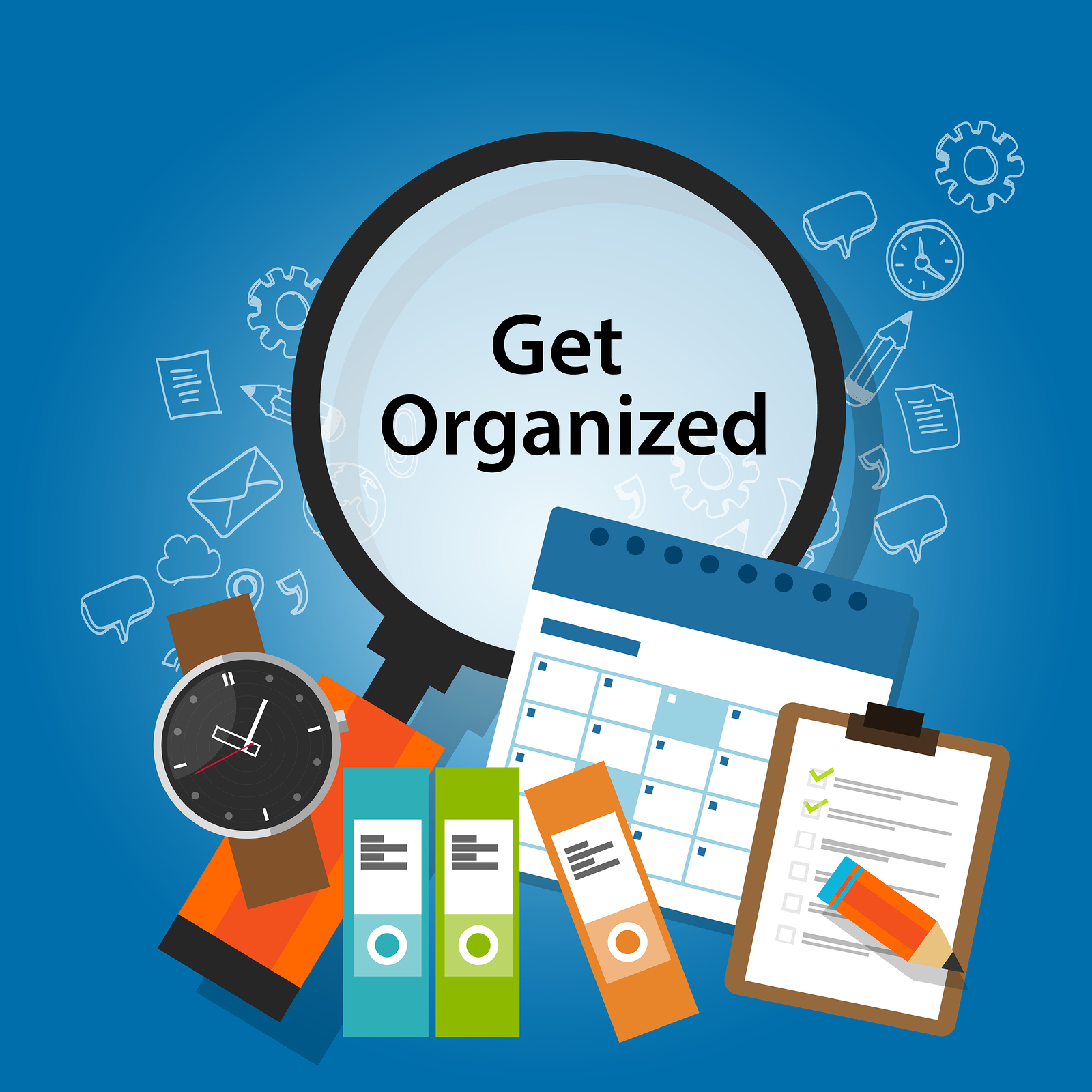 The calm washes over you as your stress begins to vanish. You are getting more done in less time. Obstacles? You jump right over them. This is what it feels like to be in control of your life, rather than your life controlling you.
All it takes is a little organization. Since January is national Get Organized Month, we're sharing some helpful tips to get you started. And if you need any more motivation, then check this out – organizing your home can save you tons of money! Enough said.

1. Get a Cable Organizer
We all purchase a lot of electronics, and that means cables, cables, cables. It's even resulted in a new buzzword: Cable management. Cable organizers can help manage tangled wires and will neatly conceal and secure cables and connectors. A cable organizer makes your work station look nicer aesthetically and it also makes it safer.
2. Download awesome apps like
Wunderlist
Wunderlist was created with one purpose in mind – to help you get control of your life. Whether you're planning a party, going shopping, or just trying to manage the daily chaos, Wunderlist will keep you on track and ensure you get all of your stuff done.
With this app, you can assign yourself to-dos with deadlines, and share your lists with your family members or colleagues. Did you know that the very act of sharing your goals with others makes you more accountable? So share away!
3. Recycle!
While you're decluttering your home, keep an eye out for your old devices – smartphones, tablets, even your computers. Do you realize what they're worth!?! Trade them in at Gazelle for cold, hard cash. Think about it, in a way you're getting paid to clean your home!
4. Listen to the Experts

Still having issues getting your life organized? A little advice from the experts wouldn't hurt. Discover Elaine St. James, a simplification guru blessed by Oprah, who authored a series of best-selling books (Start out with "Simplify Your Life."). Ruth Soukup's "Unstuffed: Decluttering Your Home, Mind, and Soul" is also worth picking up. It provides practical tips that are easy to implement, and motivation that will help you maintain your momentum throughout the year.
5. Practice Mindfulness
In this hyper-modern world we live in, our minds can get just as disorganized as our offices and homes. Practicing mindfulness – even taking just a few deep breaths throughout a busy day – can bring you much-needed peace of mind, increase your energy, and enhance your productivity.
By making just a few changes in how you organize your home and/or office, you can make 2017 your most productive and stress-free year yet.
Best of luck!
Comments
comments