Earth Day is celebrated around the globe with hikes, community gatherings, and anything else to appreciate the beauty of our shared home. But where does the green thinking go once Earth Day is over? It's one thing to post a pic of a gorgeous tree on Instagram, however, and another thing to actually live an eco-conscious lifestyle.
Wondering how you can make Earth Day last longer and work towards an Earth Year? Here are some simple yet substantial steps you can take towards a greener lifestyle beyond Earth Day.
1. Reuse, reuse, reuse.
Obvious but important, reusing is a mantra that can be applied to plenty of instances in everyday life. Reusable water bottles and tumblers are available at most stores these days, replacing the cups you might use in the office or at Starbucks. To kick it up a notch, try reusable straws. LINK
According to The Last Plastic Straw, we use over 500 million straws a day – that's enough to wrap around the earth 2.5 times. From ONE day.
2. Get your friends and family involved.
We get it – it's not always fun to be that person working on a greener future alone. That's why it's important to get your family, friends, roommates or even coworkers on board. From home life to travel to work, you can help others around you just by setting an example. Pick up a piece of trash if you see it, or take your water bottle with you to work.
If you want to take it a step further, try setting up a monthly beach or park clean up, or even start a carpool at work. Saving the environment AND saving on gas is one sweet win-win situation.
3. Keep track of your carbon footprint.
This goes hand-in-hand with living a reusable lifestyle. We often don't take the time to reflect on the amount of waste we create each day, whether we can see it (trash) or not (emissions). According to National Geographic, the average human produces about 4.6 pounds of trash a day. Imagine the millions of us in the US alone!
Make note every time you toss something into the trash or drive. Could you have used a container from home? Could you have picked up a friend or coworker going to the same place? Becoming more aware of your daily habits is key to living a greener lifestyle beyond Earth Day.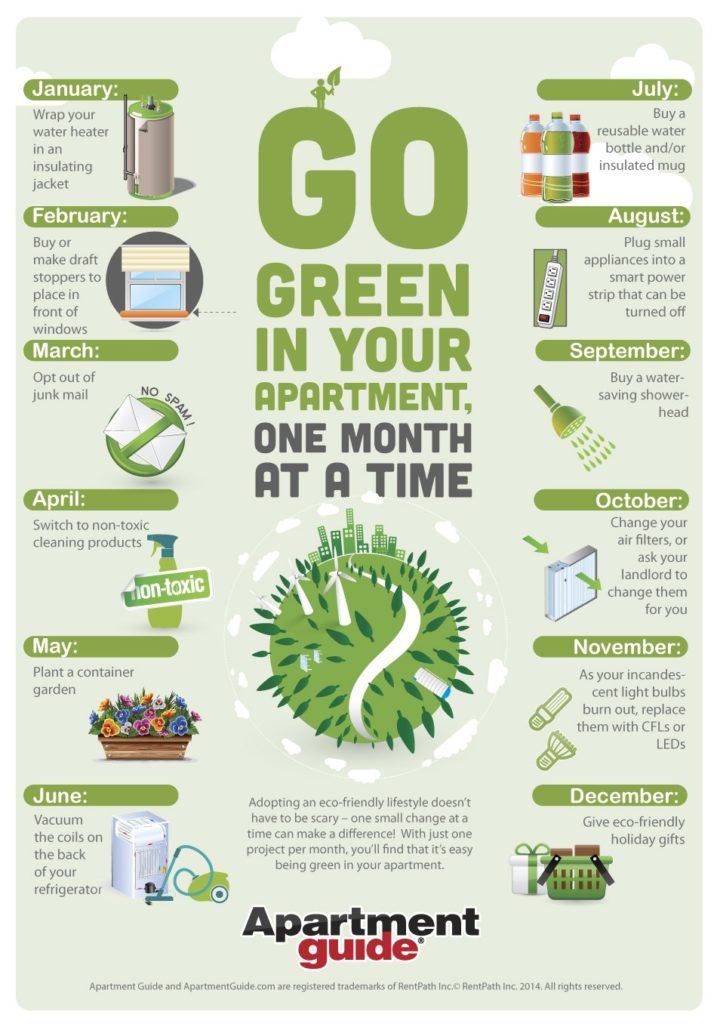 4. Hit the books – well, the web.
Growing a green mindset starts with having the resources you need to make your eco-conscious decisions! Follow eco-positive accounts and pages on Facebook, Twitter and Instagram for inspiration and ideas. The internet has hundreds of pages on green living, including but not limited to:
Ever stumble across an old phone in your drawer that you just can't seem to let go of? Well, that old reminder of what once was is actually home to some harmful chemicals that shouldn't take residency in your home.
Older cell phones and even more recent models contain chemicals such as lead, mercury, chlorine, arsenic and cadmium (e-Cycle). While we might not be ingesting these harmful chemicals directly, they pose as a threat by leaking into the environment and wreaking havoc on our soil and water. Yikes.
The good news is, there's a few ways to dispose of your old tech properly.
One way is by selling it to Gazelle, where you can get an instant quote for your used tech. You're not only paid for trading in your phone, but you're also giving your device second life for someone looking to buy it used.
If your phone or tablet is an older model, ecoATM kiosks are located across the country in malls and supermarkets for responsible recycling that rewards.
Although Earth Day is over for this year, that doesn't mean we forget about the quest for a healthier environment. Working towards a cleaner planet takes time, a little bit of group effort and a desire to provide a thriving atmosphere for our future generations. Comment your green tips below!
Comments
comments